WEDNESDAY 31 December 2008
Sorry to have been out of touch. The experimental therapy I was on did not work and I am still very fatigued coming off of it. I'll be back as soon as I can.
Will properly announce the release of TURTLE VETIVER available now at
Wishing all a wonderful New Year and many happy surprises. Love from NYC,
MHS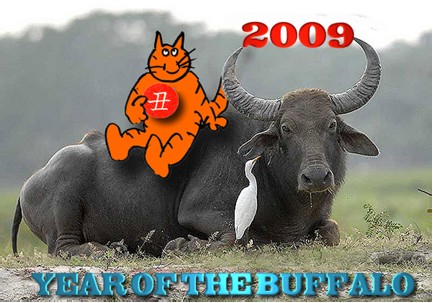 MONDAY 8 December 2008
Nancy VanMeter visited today. Went to the Met to see Morandi show, thanks to turtle and ex-student Rona Chang who works there and took us around on a non-public day. I found his landscapes, especially the prints, quite beautiful, as opposed to his better known still life paintings.
But do look at Rona's blog site plumandlion.com and CHECK OUT HER JUST LAUNCHED PLUM AND LION STORE through the link at the site. Of course explore her photo portfolio as well.
Dinner at Hasaki where we met the lovely Wendy and her daughter Nicolette.
Just watched Fassbinder's FEAR OF FEAR. Stunning. Now to sleep.
MHS
FRIDAY 5 December 2008
Turtles in the news:
Martina Radwan, wonderful camerawoman and director, has adopted a boy in Mongolia! Read her blog
www.thebluesky-inmongolia.blogspot.com
Mia Lily Clarke (ex-Electrelane) has made some music
www.myspace.com/guitargumentmusic
Today I saw Part one of Bergman's FANNY AND ALEXANDER, the uncut version. Tomorrow Part two! I've never seen it and it is a beautiful new 35mm print. IFC Center rocks!
MHS
WEDNESDAY 3 December 2008
TURTLE WINS TURNER!
Mark Leckey, who lived around the corner from me in London and was part of the first turtle at Chelsea Space, won the Turner Prize this week. You don't have to be fast to be recognized! Kudos, Mark!
www.guardian.co.uk/artanddesign/2008/dec/03/mark-leckey-turnerprize
From Paris, following turtle screening of Marker's JUNKOPIA earlier this year comes METROPIA:
fr.youtube.com/watch?v=5bL55TR6dbc
I just finished the little jewel NOVEMBER by Flaubert and watched Fassbinder's PIONEERS IN INGOLSTADT, wonderful!
Did I mention seeing the amazing BERLIN ALEXANDERPLATZ? The epilog made me think of Derek Jarman. Am now watching all of Fassbinder that I find in the library.
I also must mention Etel Adnan's new book SEASONS available from Post Apollo Press www.postapollopress.com
Turtle began at Chelsea Space with Etel reading a poem and Gavin Bryars playing a keyboard with her.
More soon, I hope!
MHS
TUESDAY 18 November 2008
I am just posting some traces below, late. Been hard to keep up with things.
Writing about Robert Frank, reflecting on these last two weeks, from Dawn to Yvonne and on.
A screening of A CHRISTMAS TALE by Arnaud Desplecin. Seeing RACHEL GETTING MARRIED and running in to age: offered a senior discount (took it), Mistaken for Woody Allen at the post office. Offered a seat on the subway. Going to see HAPPY GO LUCKY but seeing BURN AFTER READING (and requesting a senior discount).
Travel to Pleasantville to a screening of Demme's new film of Neil Young in concert TRUNK SHOW (took Metro North with disabled discount).
Last night meeting Martina Radwan and sharing a beautifully restored print of Kurosawa's RASHOMON (in a screening room at the Lighthouse foundation for the blind). Meeting Ann, back from Paris, to get some TURTLE VETIVER from Mandrake (stay tuned). Now reading more of W. G. Wodehouse's wonderful WOOSTER AND JEEVES.
Have some pics to share when I get around to them...
MHS
SUNDAY 9 November 2008
On train to Baltimore. Morning of bliss. Inspiration and healing. Rehearsal of Yvonne Rainer's upcoming dance performance. First piece THE RITE OF SPRING, second the new SPIRALING DOWN. Four dancers, three female and one male. Wonderful together. Soundtrack and dance serious hilarious. RITE had Yvonne reading text from a New Yorker excerpt from the book I am now reading: WHAT I DO WHEN I RUN by H Murakami. When I returned home my place in the book repeated her dance. Magic.
Was going to mention how I stumbled across this book in the library along with another, WILD HARMONIES by Hélène Grimaud, enjoying both. Miranda and I have visited her wolves in upstate NY and I have seen Grimaud perform at Carnegie Hall.
It is dark but the train has many interruptions with stops and the fact that it is full.
Friday night I had dinner with Richard Tobias at his uncle John's apartment on the upper east side. It was a good day and I was rested and ready. John is full of spunk and we were joined by an old mutual friend, Benje, and a friend of John's, Mike,. It was very pleasant but the dinner was late and I melted before the dessert, so left early. Richard put me in a taxi and I got to bed not terribly late.
Saturday I went to the Y in the morning and did the step over 100 flights in 30-minutes, for the third time! Picked up my laundry and paced my day to see Robert Frank's COCKSUCKER BLUES at Anthology Film Archives at 7. I finally saw this infamous film in the proper way, not succumbing to bad video copies. It was a revelation but not unexpected. Sex, drugs and rock and roll was the film itself: the sound, the image and the edit. I see how Robert was more familiar than myself with the rock music world when we made the New Order video RUN, then Patti Smith's SUMMER CANNIBALS. And in thinking about his work I now see the music. Robert is a composer of films as he is of stills. His compositions rock.
Today, Sunday, is Robert Frank's 84th birthday. HAPPY BIRTHDAY ROBERT.
In Baltimore I will catch up with my Adrianna Amari, Nancy Van XXXXX and my sister, see my neurologist Dr. Becker and have Transcranial Magnetic Stimulation (TMS). And see my physical therapist for cranial sacral work. If I can I will also have a voice lesson with Bonnie.
FRIDAY 07 November 2008
GLIMPSES OF A SPECIAL NIGHT -
FROM CHRIS, OF COURSE!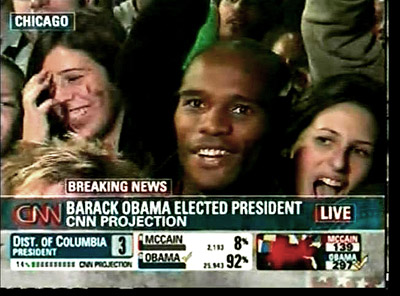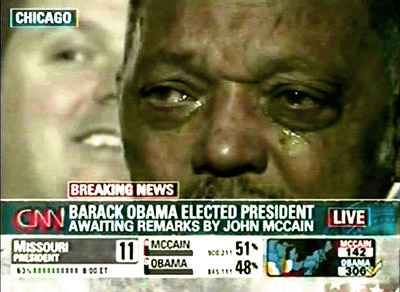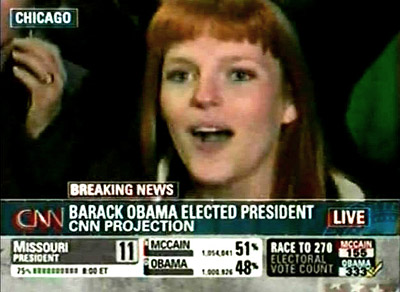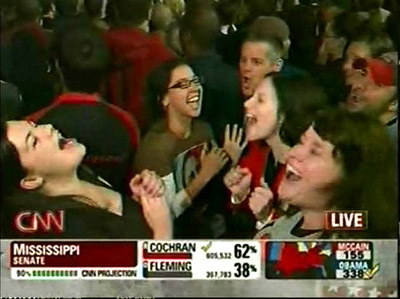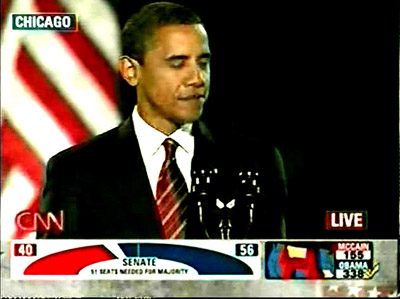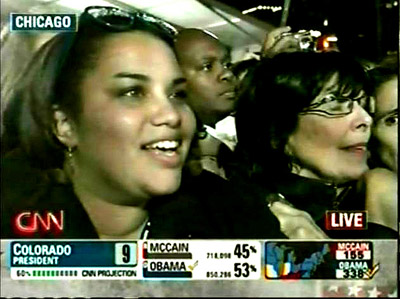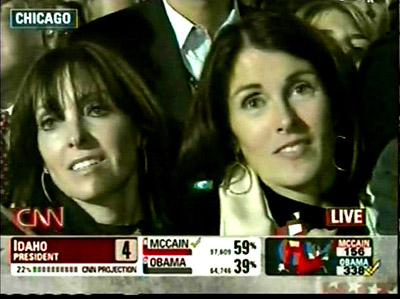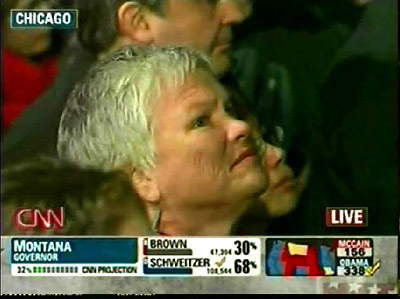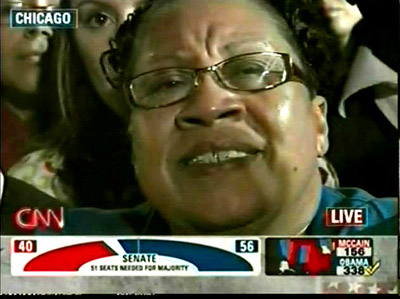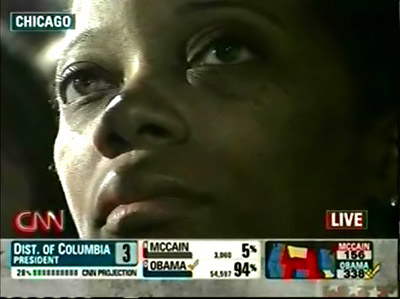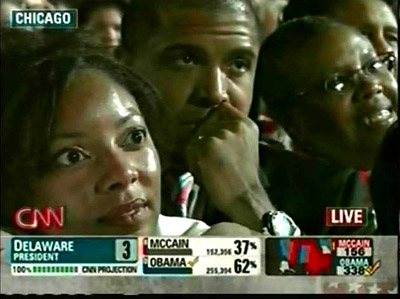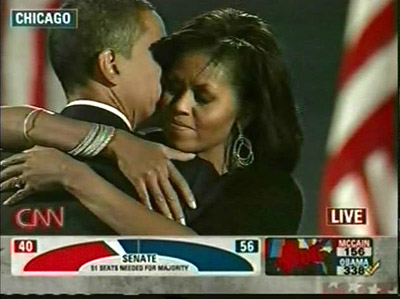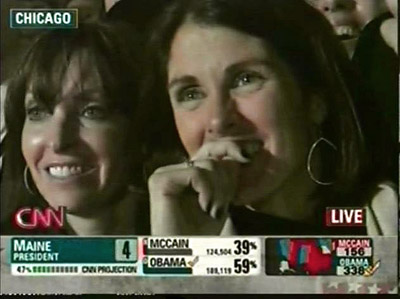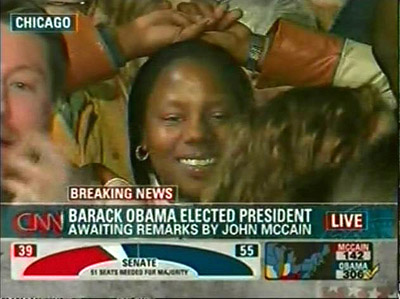 WEDNESDAY 5 November 2008
Wednesday 5 November Waking from late night (for me) as I went out in to Times Square when Obama became the president electric!
Today, from Chris and Guillaume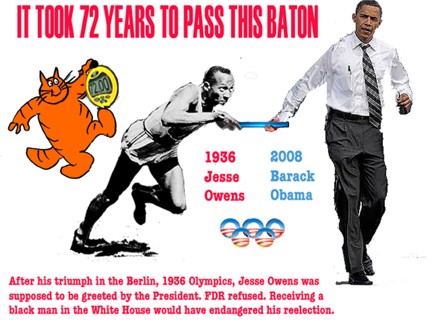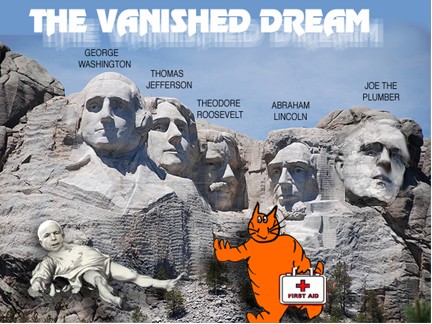 Also want to share some Warhol - 13 Most Beautiful... - a project that Dean Wareham introduced to me. These screen tests were the inspiration for the video for New Order's ROUND & ROUND.
www.plexifilm.com/media.php?id=81
More when I can. MHS
THURSDAY 30 October 2008
On bus to NY. Got here. Climbed 90 floors (on the step). Slept 9 hours. Now it is Friday and I am back in Bryant Park. My internet is hooked up on Tuesday, election day. Which leads me to share Joshua Frankel's
www.youtube.com/watch?v=AXAiyAf7HgA
and www.youtube.com/watch?v=8Xnk9aqih8o
Must go swim! More soon from by the pond (skating in Bryant Park!). MHS
WEDNESDAY 29 October 2008
From turtle Melody thistlepress.net/pdx4/pdx4_01.htm
Visited Patrick Rummerfield at KKI (Kennedy Krieger Institute) in afternoon with Miranda. Discussed the turtle walk and his new drag racing car. And another walk up Kilamanjaro sometime next year turtle goes to Africa! But first, the building...
MONDAY 27 October 2008
Today is my birthday marking 3 years since I got out of hospital.
I will have to write more soon. These days I've been working on my self and trying to keep up with life. Sorting heat and internet, swimming and climbing at the Y - the step. Last week I walked 86 flights in 28 minutes, twice! In preparation for the turtle walk, of course. Had a meeting at Peter's with Nazzy, Aimee and Kellen as we begin to pick up steam.
From Ted Hope
trulyfreefilm.blogspot.com
From turtle Jane at Virtual Beauty re her film on Amy Smith
popularmechanics.com
The Republican Downfall from Amos
Republican Downfall
For sale offers Guillaume!
wexnercenterstore.com
From Baltimore, MHS
FRIDAY 17 October 2008
From Ana Corbero, design for the moment: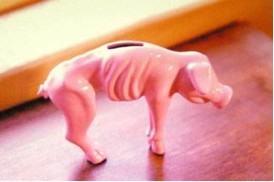 Still recovering from The Notwist Wednesday. Spent time with Markus before and stayed to say goodbye after. A most wonderful show! Miranda and I had a blast!!!
WEDNESDAY 15 October 2008
Off to see The Notwist in D.C.
From turtle Joshua Frankel, a video he made for Obama's campaign:
and must share palinaspresident.com
MHS
SATURDAY 11 October 2008
Last weekend I attended two screenings of avant-garde shorts at Lincoln Center. Magic happened in the Saturday line up. After a couple of films Bruce Conner's name appeared and his VALSE TRISTE followed. It was not in the schedule but was part of the screening of his works later that night. It was magnificen. Earlier in the week while walking home with Marie and Oleg I told them how sad I was not to be able to see Conner's program (too late in the evening) as I had wanted to see Valse Triste! I asked Oleg the next day if he was responsible for this ˜mistake', and he was not. But the programmers decided to slip it in. How lucky I am, as was the audience. It would be wonderful if we could play this in a program for Robert Frank next year. Music and film. Perhaps a turtle.
My dream this morning had me in a large NY venue preparing for an event for Robert, perhaps his birthday.
Back to the shorts program: I did not like the sequencing of the works as it seemed an attempt to make a larger work at the expense of each film. It was too thematic so the works could not breath, nor have a proper dialog with one another. There were a few films that stood out: Mary Helena Clark's AFTER WRITING, Julie Murray's ELEMENTs, Ben Rivers' problematic but stunning 16 mm widescreen AH LIBERTY!, and Joel Schlemowitz's NOCTURNE [Avenue A, no lens] was the highlight.
I met with Jem Cohen to discuss Robert Franks upcoming show and perhaps a night of film and music. I mentioned Franju's BLOOD OF THE BEASTS in relation to Robert's TUNNEL and learned it is a favorite of Jem's and that it is an extra on Criterion's EYES WITHOUT A FACE of Franju!
Jem is finishing a feature length film he will show at the Viennale in less than two weeks (I still dream they will find me a way over to meet Paula Gaitán).
The week was mostly focused on my health, exercising and swimming every day. On Thursday I met with LaMar, my new guide in fitness at the Y. I am lucky to have such a knowledgeable spirit! I did the elliptical and rowing machines, then climbed 70 flights on the step in 22 minutes.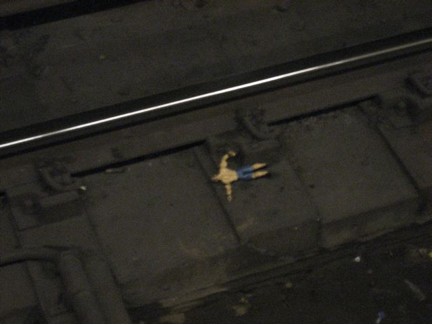 not i,
from amos poe - mcyogi.com/voteforhope
MHS
FRIDAY 3 October 2008
Up early and to the Y so I could work out and rest before meeting Olivier. We had a lot of catching up to do. It is exciting that he will be shooting part of his next film in Beirut, probably April. I can go and film him filming during the civil war (his subject is the terrorist Carlos) if I am strong enough and find a way.
I walked over to the Walter Reade cinema to tell Oleg I am too tired to make the 1pm screening and ran in to Peter, rushing away from another screening, and Hisami Kuroiwa, who is producing Bob Wilson. I have just been thinking about asking Bob if I might use a piece of Lucinda Childs "I was sitting on my patio..." for my film as it relates to "Why Beirut?", the question I must address.
It was when I was filming Bob's EINSTEIN ON THE BEACH in Avignon in 1976/77 that I met Etel Adnan, and the couple who were going to send me to Beirut to document the city before it was destroyed by war. The "patio" speech is part of Bob's opera and came from a video made for SPACEMAN at the Kitchen, made with our dear late friend Ralph Hilton. (I also have a most fond memory of playing tennis with Lucinda at our hotel in Villeneuve les Avignon).
Went food shopping, home to eat and rest, and struggled through the rest of the day at home. I made my way back to the Walter Reade for the 7 pm screening of Guy Debord's IN GIRUM IMUS NOCTE ET CONSUMIMUR IGNI (1978). Saw J-P Gorin there to say hello before the projection. He, Greil Marcus and Olivier (who helped restore the films of Debord) were there to discuss the film. I could not stay after but the film was a work I could not miss. Nor could Jonathan Cott, Alison McClean and the SOLD OUT audience - I am back home in NY, my world.
PS From THE IMAGE of Beckett in the Skyroom at Alliance Francaise I wrote of recently.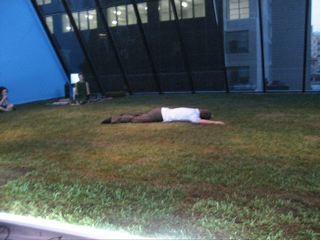 Mileece under skylight to left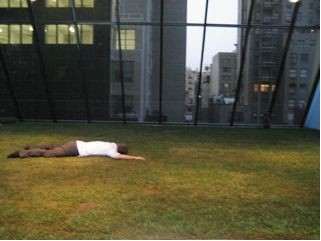 Dancer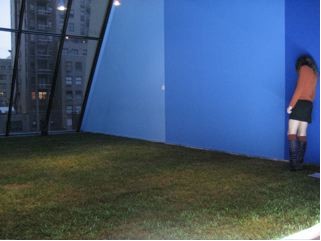 Lou Doillon (text scrolled up wall in front of her)
THURSDAY 2 October 2008
It is a Paris morning of sunlight and cloud, cool and grey.
Ted Hope loves this PSA www.youtube.com/watch?v=0vtHwWReGU0
I am recovering from last night. Went to Alliance Francaise for the screening of Olivier Assayas's ELDORADO, a wonderful dance film on the making of the dance by Ballet Preljocah with music by Karlheinz Stockhausen, including interviews with the composer just before died.
Was good to see Jonathan Cott who will be going to visit our friend Hercules Bellville in London soon. Jonathan gave a copy of his interviews with Stockhausen to Marie - I had forgotten this book of his. His interviews with Glenn Gould are something I visit from time to time.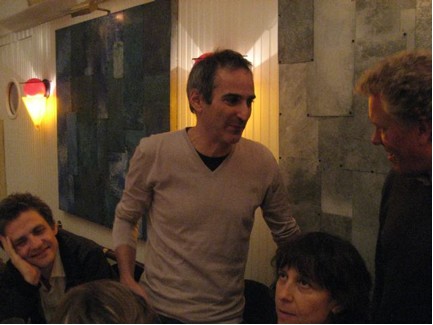 Dean Wareham (Luna), Olvier, Alison McLean and Scott MacCaulay at dinner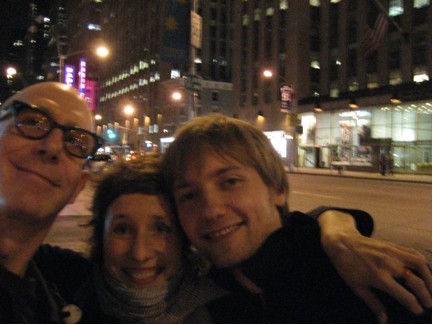 Me with Marie Losier and Oleg Dubson walking home after the meal
Was wonderful to see Olivier and he was with his cinematographer, Yorick, who worked with me in Paris the year for what has become p.s. beirut. He shot the discussion between Etel Adnan and Margarethe Von Trotta, a piece of which I may use in the next chapter.
Swam at the Y in the early afternoon and made a further anatomical discovery. I tried a nose plug and it did not work. Due to my injury my soft palate does not function correctly. Last week I tried the snorkel and had the same problem then thought of a nose plug. I'll just have to continue to struggle as I've been doing.
At 5 I ran down to Peter Scarlet's office to say hi and that I am back and focusing on the turtle to the top! He mentioned that Jean-Pierre Gorin was going to be at the Guy Debord screening on Friday. I said I haven't seen that cat for years - it must have been the late 70's or early 80's with Ron Clark at the Whitney Program (and I remember Jack Daniels joining us...) - and suddenly J-P was on speakerphone.
I made it to the Ziegfeld cinema at 9 to say hi to Olivier and tell him I was too tired to stay and see his film. We made a plan to meet tomorrow morning at 11. Saw Kent Jones but missed seeing Wynn Dan.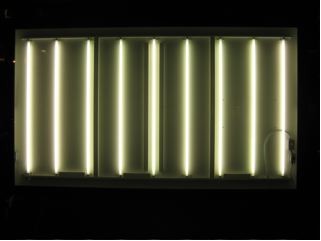 Took pix of building entrances walking home and the lovely naked newsstand that evokes Dan Flavin.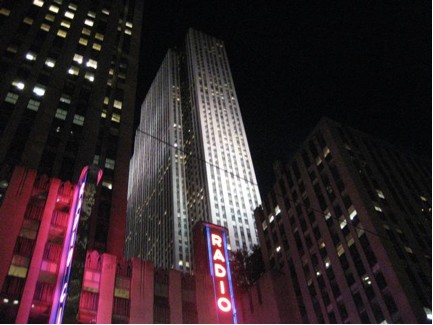 Good night New York. Good night. MHS
MONDAY 29 September 2008
Here is an important blog from Ted Hope:
letsmakebetterfilms.blogspot.com
Yes, let's make better films!!!!
Friday Blake and Nelly came up from Virginia and we met until midnight about p.s. beirut. We are all enthused to edit another chapter. Nelly is an Armenian from Beirut - another connection to Benjamin's Briefcase! I have outlined a focus on Robert Frank, who is the subject of a couple of stories told by Fouad Elkoury. We'll see what we can build.
Today I had news from Lesley Gilbert, who was married to the late Rob Gretton, manager of Joy Division and New Order, that there will be a publication of Rob's notes during 1977-1980. You can read more and order a copy here www.1topclassmanager.co.uk. I miss Rob - I learned a lot from him and we had fun!
MHS
FRIDAY 26 September 2008
Piper Mavis has her first solo show! Piper was a student of mine at Bennington who was at Slade in London when I made the first turtle at Chelsea Space, which she participated in.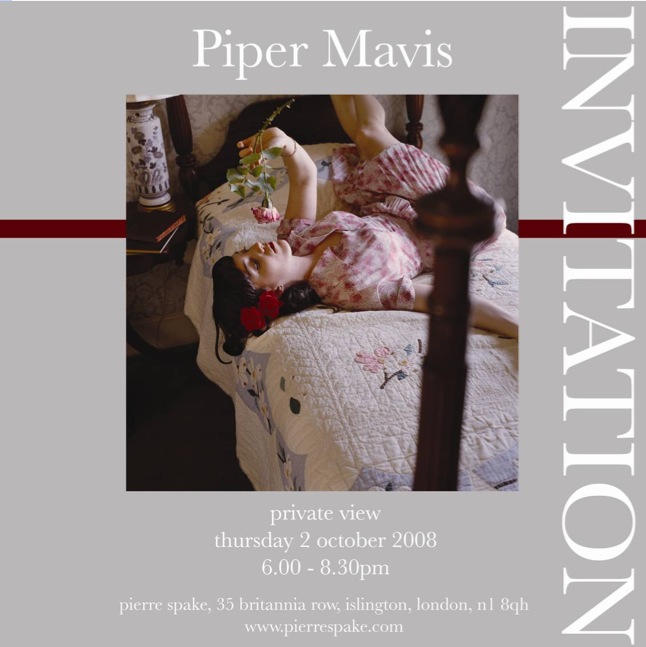 THURSDAY 25 September 2008
A DAY IN PICTURES
From Anna Rieke:
www.youtube.com/watch?v=tEVcw71GVV4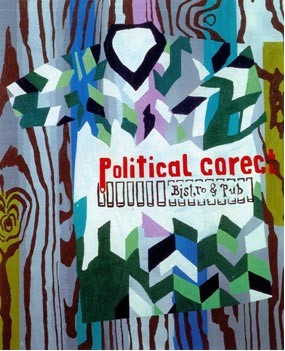 from Martin Kippenberger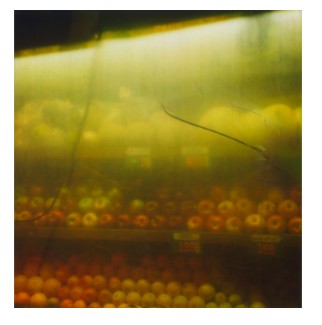 NY apples from Jem Cohen
And I received the most beautifullest handmade book of poetry from Mia Clarke.
From Patrick Rummerfield I got advice to use a snorkel to swim since I have trouble keeping my breath in (and bottom afloat) because of my too soft palate.
What a day! Must return to preparing for the students tomorrow...
MHS
WEDNESDAY 24 September 2008
It is good news that I have not written as I have been too busy with living! I am taking back my home, New York City, and it is welcoming me.
I am at the YMCA on 14th street every day, working out and/or swimming. In the evenings I am going out! Well, twice in one week but that is something new.
Last Thursday I met with Laura Israel to discuss Robert Frank, her film and LIFE FOR A CHILD, a short she edited for Ed Lachman. I was happy to see Ed who shot CONFUSION, my first video for New Order in 1983. His film is a special look in to diabetes among children in Tibet. It will also play at the Viennale next month and I am helping to propose it to festivals.
Last Friday I had lunch with Michael Shamberg. The "other" MS who produces films in Hollywood. He wrote to me through turtle and we finally met for a pleasant lunch in midtown.
Saturday I met Lisa Dietrich at Marie Losier's show at the LUXE gallery. Lisa is an ex-student of Ann Pibal's at Bennington who is assisting me with my work. Marie's show was a treat it focused on Genesis P. Orridge whose film portrait she has been working on over the last 4 years. There were photographs, a witty music film she made with Gen for a Scopitone, and a couple of sculptures with film, one of which was precious a kind of white tripod with a box on top and a screen through which you view Gen floating. A box of magic!
I met Marie at Alliance Francaise, where she works, at six for a drink and she was able to get me a ticket to the Beckett performance that evening. I only knew that it was a dramatization of a long sentence.
The setting was the "skylight room" atop of the institute, a small room with large windows overlooking the city. The floor was covered with sod. A young woman, Mileece, stood in the rear left corner in front of a small tv/computer screen with wires attached to her arms. She was the music/soundtrack. A man lay face down in the middle of the grass. The right wall was blue with English text of THE IMAGE scrolling up slowly and to the right of the text stood a woman leaning against the wall, her back to the audience.
The sound accompanied the text and the rest was still. After the text the woman, Lou Doillon, walked out, faced the audience, and gave a strong dramatic reading of the text in French (which is when I recognized L'IMAGE as I had never read it in English).
At some point Mileece had knelt down and bent forward, face to the ground. After Lou's reading, the man began to move. It was a true Beckett reading through his body and it became clear he was a dancer. At times he reminded me of Pina Bausch in its serious comedy. It was a wonderful interpretation of the beautiful text as realized by the director Arthur Nauzyciel.
Yesterday I met Mileece for tea to discuss her work in sound. She described installations putting microphones on plants and the music created.
In the afternoon Lisa picked me up and we went to a painting show at Haunch of Venison which is on the 20th floor of a building 10 blocks up 6th avenue. It was not a show to speak of, but it did have a few gems by Pollack, Newman, Still, Gorky and David Smith. From there we walked up to Alliance Francaise for an evening of Marie Losier's films.
There was a wonderful audience and I was happy to see Genesis. I have not seen her since he was in 99X clothing maybe 20 years ago, but we have exchanged emails recently in relation to his work with Marie. I also met Tony Conrad who was there to do a Q & A after the screening that ended with her portrait of him. And to see Jim Stark and Marti and Florence... It was another NY night out which was a night in NY for me, a feeling of taking back my city, my life. Marie gave a most beautiful introduction and I was happy to discover a couple of early films including her play with Bergman and Dryer's Jeanne D'Arc. Bravo, Marie!!!
Now I am on a train to Baltimore where I will check in with my physical therapist and meet two young students of a friend who teaches in Virginia who want to try and help me to edit new chapters of P.S. BEIRUT.
Next week will be a busy one in NY with the film festival. Olivier Assayas will be there with a new film, and also at Alliance Francaise with films on a dancer and a piece of Stockhausen music.
At the weekend Lewis Klahr has a film in the experimental section.
Also Peter Scarlet will be back in town and we'll continue our work to made our turtle walk up the Empire State Building for early 2009. Stay tuned! MHS
FRIDAY 12 September 2008
Ending the second week of "aggressive" physical therapy. Monday began with a 30-minute MRI of brain and spine in preparation for Transcranial Magnetic Stimulation. Will keep you posted!
Read Juan José Saer's biting THE WITNESS and Jean Anouilh's TRAVELLER WITHOUT LUGGAGE, a riot of a farce! Been after this work since beginning Benjamin's Briefcase (now p.s. beirut). Reading more Primo Levi shorts and essays with delight and wonder and wait for the third collection of Moomin comic strips.
Heard on the radio yesterday discussing McDonald's offering of "latte" and that their adverts have people expressing relief not to have to go in to Starbucks and feel underdressed and intellectually inferior! An American refill? Ties in to Sarah Palin? This scares me.
But it is raining, and I love the rain. In rain is the rhythm of silence.
WEDNESDAY 10 September 2008
ON THE CAMPAIGN turtle trail from Paris, some art history CORRECTION
The display of a campaign sign with an image presenting Sarah Palin as "Rosie the Riveter" proves once more to what extent Americans are ignorant of their own history. For the "We can do it" lady (Geraldine Doyle) was never Rosie. She appeared on a war ad all right, but that was for Westinghouse, and she was making helmet liners. The true Rosie was drawn for the Saturday Evening Post by Norman Rockwell, who sought his inspiration in Michelangelo's Isaiah. So Bible-addict Sarah should do well by inspiring herself from prophet Isaiah.
Who, as everyone knows, wrote (2:4) "Then he will judge disputes between nations and settle arguments between many people. They will hammer their swords into plow blades and their spears into pruning shears. Nations will never fight against each other, and they will never train for war again."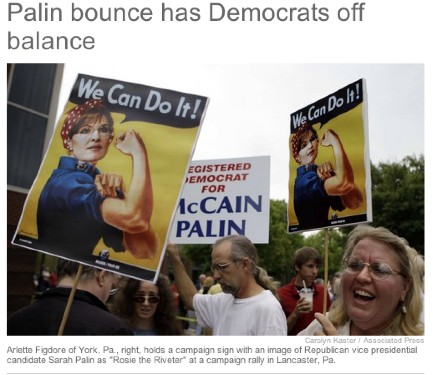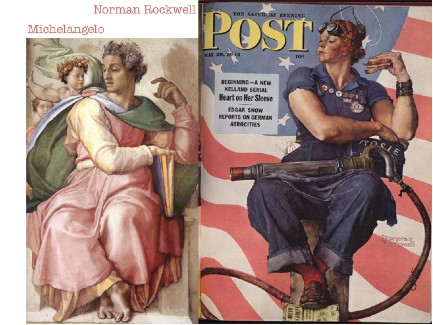 THURSDAY 4 September 2008
Who is Pere Portabella and why don't we know him? Or is it just I who have been in the dark. I discovered his THE SILENCE BEFORE BACH at the Maine Film Festival, then learned that the Museum of Contemporary Art in Barcelona has his archive. Wrote to friend Barthomeu Mari there (who invited me to make HOME SCREEN HOME at the Witte de With in Rotterdam in 1998) and he has sent me a collection of his films.
I watched his first last nigh, NO COMPTEU AMB ELS DITS (Don't count on your fingers) and it blew me away! I cannot begin to describe it. And Luis Cuadrado was the photographer and he shot my beloved THE SPIRIT OF THE BEEHIVE by Victor Erice.
It is now Friday. My sister, husband and two dogs returned yesterday so I have to adjust! Am now speaking more and that is still hard, tiring. But must stay focused on my exercise program and prepare for Paris. Oh, this in from Paris last week: OUTBEAR THE BEAR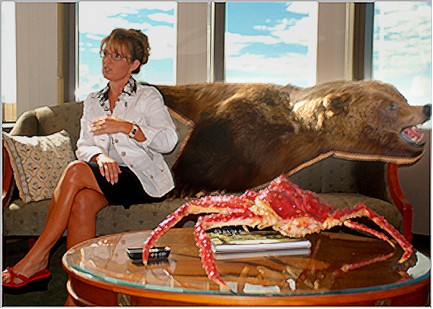 Waiting for Putin
Yes, Alaska is still part of America.
Saturday. Out of sync.
Beobachte die Schildkröte!
Sie kommt nur vorwärts,
wenn sie ihren Hals riskiert
(James Bryant Conant)
Behold the Turtle!
It makes progress
only by sticking it's neck out
Sent by turtle Andrea whose flute led me to the Swiss air...
MHS
THURSDAY 28 August 2008
Christina Courtin was wonderful. She and Ryan seduced the audience with their magic,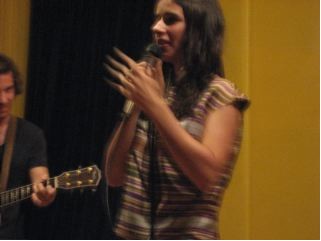 It has taken me a week to recover from NY, the medical evaluation and turtle.
This week I met Patrick Rummerfield who works with Kennedy Krieger Institute (KKI), a wonderful and inspiring spirit. www.rummerfield.com Pat is a turtle and will join our walk up the ESB!
Pat is also helping me to build my physical program, an intensive one to prepare for and take with me to Paris. My first goal.
The other evening watching NINOTCHKA, when they went to the Eiffel Tower I was making a note to look in to walking up when Melvyn Douglas reads the number of steps from Garbo's guide book! Just over 1000. Since this was the tallest building before the ESB perhaps I will climb it on my birthday, 27 October, as a warm up!
I've been reading Primo Levi (Search for Roots), Isaac Babel (stories), Uwem Akpan (Say Your One of Them), James Joyce (Portrait of Artist), Sam Shepard (stories), Tove Jansson (Winter Tales, and Moomins, always!).
Pool is closed at the Y this week so I am mostly dry. Most of my time is juggling the unresolved, working out, voice practice, therapies, resting 3 times a day, trying to keep up with my mail, planning turtle in Paris, my travel and stay there, the hope to be able to present my film in Vienna where it is part of the Viennale in October, and to meet there Paula Gaitn, whose DAYS IN SINTRA has so inspired me. Also working on bringing Paula to Paris to show her work as part of turtle.
Philip Wiegard is working on a turtle map for Inger Christensen's BUTTERFLY VALLEY, Isabel is planning the launch of her turtle parfum, Arnaud Lefebvre and I are planning our turtle, Alice Roland is planning her butterfly dance on 25 October and I am so looking forward to meeting Inger!
I better stop so I have something to send. Kind of catching up so that maybe I can return to a routine of writing.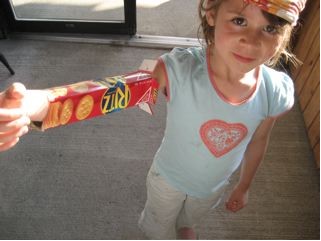 Here is Luna (daughter of Claire Pijman) from the Maine film festival: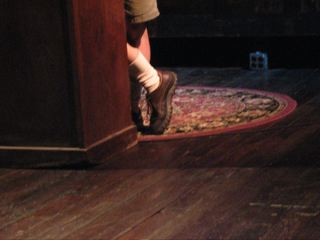 Here is a foot of Liz McAlister (sorry, only good pic) from her introduction to John Gianvito's PROFIT MOTIVE at the first turtle in Baltimore: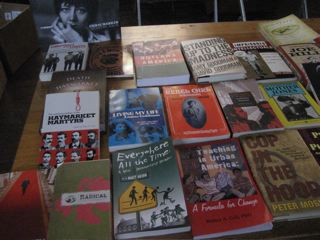 the table of books representing Red Emmas, the co-turtle for the evening:
Yes, Chris Marker is staring back. And here is a treat:
animoto.com/play/hFYHiQAIjLhjYO1Yv0zxFA
MHS
SATURDAY 23 August 2008
Last night the sky had a foreign beauty. It reminded me of the ones I saw each day at the clinic in Switzerland. I miss those skies. More than ever I need such light.
I cannot remember last writing. My life has been full in sorting my health insurance and care here in Baltimore, fighting to keep my apartment in NYC where I hope to return within the year. Running up to NY for my voice lesson, meetings about the turtle walk up the Empire State Building (ESB), seeing a few friends, and preparing for Turtle in Paris.
Oh, and p.s. beirut, chapter one -invited to Vienna in October and getting information to all festivals and the tapes to project.
Last weekend I was in NY. Had voice on Friday, met Peter and Nazzy at an art installation, had a nice Indian meal but then was too tired to go to Lincoln Center for Rhys Chatham's 200 guitars as part of the Wordless Night. Was sorry to miss but I could not do a thing until Sunday when I met Lisa Dietrich about helping me with some work, and went to see Dawn Upshaw perform in Kaija Saariaho's LA PASSION DE SIMONE. I had to force myself to go as I knew its beauty and spirit would help, and it did. I met Fanny Howe and Carmine outside the theater before, old friends. Wonderful to see them. Thanked Dawn afterwards and Osvaldo Golijov was there - always good to see him (I met Dawn through he and Michael Ward-Bergman). Also met Peter Sellars, the director of the piece, and he was sweet and warm. Was sorry not to see Kaija - I met her several years ago in Paris about my Beirut film! Perhaps I will see her in Paris again in October. I met the wonderful conductor Susanna Mäikki who is based in Paris and told her to watch out for turtle!
I returned to Baltimore on Monday and had an evaluation at the Kennedy Krieger Institute all day Tuesday. I am happy to find that I am on the right track and they will help me to accelerate my recovery!
Wednesday was turtle at An Die Musik Live! with Christina Courtin! She played with Ryan Scott and they were so wonderful! A good audience and everyone loved her.
I am only now recovering from the last week!
From my walk home after dinner with Nazzy and Peter: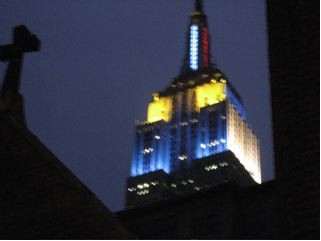 Looking north.

Looking south.
MHS
THURSDAY 31 July 2008
First turtle in Baltimore tonight!
I digitized one NY turtle where Christina Courtin sings over Chris Marker's JUNKTOPIA and made a dvd to play tonight as a surprise introduction.
On Monday I had my best voice/singing lesson, picked up some mango gazpacho at Hampton Chutney, had a rest then Angelica came by and helped me to the train. Angelica Bergamini has a new name - she got married! Can't remember her husband's name - oops! She looks radiant.
Back in Baltimore I have continued therapy, pylometrics, swimming, reading stories from Mikhail Bulgakov's "A Country Doctor's Notebook" and Miguel Torga's "Tales from the Mountain". I only discovered Torga through the film DAYS IN SINTRA. And I keep dipping in to Lorca's poetry and a wonderful discovery "The Mansuit" by Zachary Schamburg.
Yesterday I read Christopher Reeve's "Nothing is Impossible". It is inspiring, a lighthouse of hope.
In Kipling's sequence, Epitaphs of the War:
If any question why we died
Tell them, because our fathers lied.

MHS

       In a misty rain
  A butterfly is riding
       The tail of a cow.

Haiku by Richard Wright
SUNDAY 27 July 2008
New York City. Have been here since Thursday eve. Friday spent the afternoon at Peter Scarlet's with Nazzy, Aimee and Kellen discussing a turtle walk up the Empire State Building! Will keep you posted.
Brian Gordon stopped by. He was at the San Francisco Film festival with Peter and contacted me to help them put together an honoring of Robert Frank. He had also rejected showing SOUVENIR! I was happy to meet him and to realize that we had met before. I had to tell the story of being friendly with Rachel Rosen, who also worked at the SF film festival, until she saw Souvenir in Vancouver and hasn't spoken to me since! I understand that people will not like my work, but not to the extent that they will terminate a friendship. Peter and Kellen chose not to show p.s. beirut in Tribeca and here we are planning together, as friendly as ever!
Earlier today p.s. beirut will have played in Melbourne and Peter Davidson was planning to go. Peter is my old friend whose apartment I was able to stay in in London for so long. The reason for that was he had moved back to Melbourne after winning to competition to build Federation Square which is where the screening was today!
I am still recovering from Maine. It took a lot to do but I am happy I was able to (barely) do it. There seems to be a fine line between doing too much and pushing a bit more. Hardest is falling from a routine of exercise and other therapies including singing. I did a bit but I am best when I can maintain a good schedule. Even this little trip to NY is a lot for me so I keep any meetings or such activity to one per day.
Yesterday two teachers from the Oakwood High School in Salford, Manchester, came to discuss a class visit to NYC next spring. Bernard Sumner contacted me about helping as they are interested in a Manchester-New York connection, especially in the arts. I am honored to be a part. These are kids with learning disabilities and I know many friends here who will be happy to do workshops and studio visits and the like. And we will make it a turtle project!
Today I will try to go to a reading of Beckett's poetry at Lincoln Center at 2pm but it is likely I will have to pass. It is sold out and I'll only go if I am strong enough and feel lucky! Later on I will meet Alex Arce and Ivy Kwan who made the titles for SOUVENIR. Tomorrow I have a voice lesson in the morning and will return to Baltimore.
FESTIVAL I MILLE OCCHI in Trieste has invited p.s. beirut! It would be a dream to be able to go in the spirit of Jan Morris and kindness! This will only be possible if I am already in Paris for turtle in late September.
Meanwhile I have a wonderful idea for a map to Butterfly Valley that I proposed to Philip Wiegard in Berlin. He is probably too busy to make it but would create turtle magic!
On Thursday we have the first Baltimore turtle and yesterday in the library I was reading Gertrude Stein's text BUSINESS IN BALTIMORE. She was at Johns Hopkins studying medicine but never finished. The rest is history. And I have also just read Janet Malcolm's TWO LIVES about Gertrude and Alice. I want to bring Stein in to turtle in Paris and, of course, Carl Andre brings her in through his work. He also pointed out to me that she is part of his 12 DIALOGUES with Hollis Frampton. In the book I am now reading BABY PRECIOUS ALWAYS SHINES, love notes between Stein and Toklas, there is a image of a "sketch for wall placement of the famed painting collection at 27, rue de Fleurus, October 1914" which might be fun to play with at Arnaud's.
I have heard from Paula Gaitán, director of DAYS IN SINTRA, and she likes p.s. beirut as I like her film. Not like, love. I feel like I have met someone special out walking our films and the films have fallen in love. I am hoping we are both invited somewhere and can play together. I can already imaging the transition, a kind of hand off from my video hand to her film blackness with sound. I feel that it is Paula who will help me to continue my edit, perhaps only in spirit, perhaps more. She writes of the same hand. From her Days in Sintra I have gone back in to Lorca, and discovered Miguel Torga.
Back to Baltimore. We are about to announce another turtle! On August 20 Christina Courtin will perform at An Die Musik Live! And I have discovered a 16mm print of Glauber Rocha's ANTONIO DAS MORTES at the Pratt library so we must make a turtle projection for a 3rd turtle in Baltimore. Turtle uncovers Baltimore's treasures!
I leave you with a two quotes from Nicolas Bouvier:
"The voyage will not teach you anything if you do not accord it the right to destroy you - a rule as old as the world itself. A voyage is like a shipwreck, and those whose boat has never sunk will never know anything about the sea. The rest is skating or tourism." (Translated from Le Vide et le Plein)
"Poetry is more necessary to me than prose because it is extremely direct, brutal - full-contact!"
MHS
MONDAY 14 July 2008
Monday 14 Juillet!!!
Must greet Isild on Bastille Day!
Sunday I presented p.s. beirut at the Opera House before Ellen Kuras' NERAKHOON. I mentioned how I approached Ellen several years ago about shooting a feature in Beirut and how happy I was to find a turtle in her film!
She feels that my film is a kind of key to understanding how to read hers, so I was happy that they could be shown together (again tonight!). I also could not help but threaten a return next year with more of my film and, if in the Opera house, a personal singing performance!
After watching my film I wandered in to the bright warm day. Around the corner on Temple Street I found a small Lebanese restaurant! It is only open during the week so I plan to go there before I leave on Wednesday.
Later that evening I saw a most special film THE SILENCE BEFORE BACH, an extraordinary fantastic homage to and reading of the artist and the music. One scene had a moving subway car filled with cellists performing!
Yesterday I visited Barbara and Dan, with whom I stayed here in 1991. At that time they showed me property they had purchased out of town. We had breakfast in the beautiful house there now. It sits on a large area of bird nesting grasses and, in the trees, hang nests of Baltimore Orioles! The river that runs by is now back to a lower level since the removal of a damn upstream. It is restoring the fish and other natural habitat wonders, and delicately relocating mussels.
Ned arrived in time for Kobayashi's SAMURAI REBELLION with Toshiro Mifune and music by Takemitsu! We then had dinner with Jeffrey Lewis. Before I introduce my film Luna, Claire Pijman's daughter and turtle from the beginning, handed me a drawing of a ladybug. I spoke only a few words and through tears to dedicate the screening to Stanton Mirana, who recorded with Arthur Russell, to Ned Richardson who has made my work and life possible, and to my favorite turtle Luna.
I watched WILD COMBINATION on the big screen for the first time and it was more beautiful. Afterwards Arthur's parents, sisters, boyfriend and Steve Knutson shared the Q & A with Matt. It was a most special evening.
Today I am exhausted and resting a lot. Ned and I had a light lunch at the Lebanese restaurant. We present our film again with NERAKHOON tonight then run over to the Opera House where Claire and Flip Scipio will present TALKING GUITARS.
Tuesday 15 July
Meta-morning. Woke early and had cereal and tried to get more sleep. I worried not to have enough and I woke with that worry lingering over from a dream. A Calvino rest! I also was trying to find a copy of the current New Yorker in a Paris newsstand. The one with the wonderful Obama spoof on the cover.
Yesterday was tough and presenting my film the hardest, but Ned said I was clear and fine. I know I am overdoing it and I feel that I must continue to push my limits, to a point. I expect that I will know when I might go too far and stop. If I have already done so, I also know in time I will recover.
I began with a swim at the Holiday Inn. The patina of the pool's surface spoke of Beirut during the war. The Holiday Inn there did figure greatly in the fighting and damage! Perhaps it is an imported design? I seem to run in to this city everywhere. Or keep returning.
Saw Flip and Mitzy on their arrival and made it to the introduction of Claire's TALKING GUITARS, but could not stay. I will join them this afternoon for their second screening.
Still have not seen Isild! With Ned here my little time is full, nicely so, and her screenings have been too late for me. I hear all is going well and I am happy for that. We are sure to meet in NYC soon and share our festival adventures.
Haroun's film DARATT was beautiful in frame, palette, rhythm and story set and filmed in Chad. I was happily reminded that Simon Field had told me about this film when I saw his producing credit at the end. Miranda's song SUDAN began playing again in my head. It was her first single with SUBWAY, a classic. Haroun was staying at my B & B, a most lovely man.
MHS
SATURDAY 12 July 2008
In 2 hours I will present p.s. Beirut at the Opera House here in Waterville, Maine, as part of the Maine International Film Festival. It will precede Ellen Kuras' NERAKHOON and I will tell the audience that Ellen feels my film shows the way to view hers. I am sorry neither she nor Thavi could be here.
Now I must write my Arthur Russell story for the screening tomorrow with Matt Wolf's WILD COMBINATION: THE STORY OF ARTHUR RUSSELL.
ARTHUR RUSSELL
I first saw Arthur in the early 1970's in Camden, N.J., playing acoustic guitar for Allen Ginsberg on Walt Whitman Day. I met Arthur in NY at a poetry reading during one of many trips to St. Mark's on the Bowery to hear the likes of Ginsberg, Burroughs and Patti Smith. One evening Arthur invited me to a party at Ginsberg's apartment following a reading and a photo of me ended up in People magazine! I don't remember meeting Arthur again until I went to work at The Kitchen in 1975 where he had been music director.
Arthur maintained a strong presence at The Kitchen and I often went to see him perform his instrumentals or in an ever-changing rock band. He would give me tapes of his work and I included him on a compilation LP for Les Disques du Crèpuscule, a Belgian label I worked with. Arthur also played cello on an instrumental track of Thick Pigeon, the band name of my girlfriend Stanton Miranda.
For a brief period I worked with his partner in Sleeping Bag records, Will Sokolov, and the band Quando Quango of Factory Records. It was the time that I went to hear Larry Levan at the Paradise Garage and also shot part of my first music video there with New Order for "Confusion", directed by Charles Sturridge and shot by Ed Lachman. I am getting off track (but that's how we lived back then - off track!).
In the spring of 2006, when Turtle began at Chelsea Space in London, Steve Knutson sent me a beautiful package with a DVD of Arthur performing at Phil Niblock's studio. It was mesmerizing and became an important part of turtle playing almost every day for 6 weeks. Everyone who saw it was moved, enchanted, and this continued through Düsseldorf and other turtles. I have always described turtle as built on the foundation of Derek Jarman, Lawrence Weiner and Arthur Russell. Sadly Derek and Arthur are no longer with us, but their work and spirit are, and thankfully in abundance!
Turtle has plans for Arthur Russell events in London and Paris with this wonderful film and live performances, interpretations and shared spirits.
I am honored to have my film in conversation with Matt's film - a beautiful sèance of which you are a part. Let's Go Swimming!
MHS
I am just back from showing p.s. beirut. It feels good. Small audience (a beautiful sunny afternoon) but I was able to relax and say more than I expected. The projection could have been brighter and more colorful, and there was a glitch in the sound (that could be on the master - must check) but I was not and am not upset. For me the film is a living thing, with good days and bad, like myself, like Beirut itself!
I have been thinking of Beirut in terms of the brain and its plasticity. Today I wrote two architect friends, one from Beirut and the other Berlin, and proposed we explore Beirut in terms of its plastiCity. When I was recovering in hospital and felt that I had to return to my film through my body, my "corporeal civil war". I thought of my footage of bandaged headlights and crazy masses of wires - a bricolage - and the fetishism of destroyed buildings. Only now, as I continue my journey of repair and the potential in the brain's plasticity, did I realize the city is part of this description of repair. Perhaps, like turtle, I need to place a "magic carpet" inside my head? What could that be? A good question for Dr. McDonald!
SUNDAY 6 July 2008
New York City.
"It smells so incredibly evil. I didn't know such a place existed like this except in my imagination." "I have no country, and the more I see of countries, the better I like the idea."
Last night I watched Josef von Sternberg's "Shanghai Gesture". The quote of the smell of evil by Gene Tierney's character "Poppy" I had considered using in my film "Souvenir", and the other of the Russian bartender still rings clear. For the first time I saw a link to his von Sternberg's last film, "The Saga of Anatahan" which I was lucky to see at the Cinémathèque de Chaillot in Paris.
This morning has been an early gem. I took Jonathan Cott's interview with Glenn Gould off the shelf and a subway downtown to shop for food. The stores would not open for another hour so I went in to a café, continued my coffee drinking, and I laughed and cried with what I have not read for many years.
Gould has always been a part of my life, but heightened last year when Chris Marker sent me a "Ghost of Glenn Gould", the recent Zenph re-performance of his 1955 Goldberg Variations recital. I listen to this almost every day, at times missing his humming. This morning I read that he would have eliminated the humming from recordings, via equalization or other means, so perhaps this recording is truly of his ghost!
Finally I have found someone with the score to Satie's 'Petite Ouverture à Danser"! Adrianna Amari plays Satie and the piece is a discovery for her! She will perform it as part of turtle in Baltimore on 31 July as part of a film and poetry program.
On the train here yesterday I began to write lyrics for "I always wanted to wear white", the title of a yet made film work by Lawrence Weiner and myself. Since voice is part of my training in recovery, and I am enjoying singing the arietta "Caro Mio Ben," why not write something which I could sing as a character?! Thinking Gilbert & Sullivan...
The other night I watched a film of great poetry, DAYS IN SINTRA, a portrait of the last days in exile of filmmaker Glauber Rocha in 1981, Sintra, Portugal. It was made recently by his wife, Paula Gaitán, after what she says was a needed distance of time. How distance cab bring one so close, to the soul and poetry of a person, a time and a place. It is here in this film, a true inspiration to filmmaking, to life. "The mobility of thought". I hope that "p.s. Beirut" can share in its way, its chemin, of all colors!
In six days will be the "official" premiere of PS BEIRUT at the Maine Film Festival (Gianvito played it unannounced before his wonderful PROFIT MOTIVE at the recent Maryland Film Festival). I look forward to share this with my daring colleagues Maine who both showed SOUVENIR and tried to distribute it!
SOUVENIR's story continues as Claire Pijman will be there to present her new TALING GUITARS, and we will have the opportunity to make final corrections to the subtitles of Souvenir before she can make a master for a DVD! Finally, it will be available - made in Holland! And on Monday I see Alex Arce (Arce & Kwan) who made the titles credits for Souvenir and hopefully can provide us with the one missing title.
Now I must rest. It is nice to be back in touch. I will try to keep more notes and share with you. MHS
TUESDAY 1 July 2008
Back from Vermont. Getting ready for Maine. And turtle here in Baltimore. John Gianvito is back from the Philippines, diving in to his edit. He won't be able to be here to present his film but his spirit will be. Baltimore reveals magic to me, slowly, and I have met an angel turtle, Adrianna Amari. Adrianna's book of her photographs in local cemeteries in dialog with Ted Berrigan's poems will be a part of our evening here on July 31st.
WEDNESDAY 25 June 2008
The shape of the day. A day on the lake with sun. A fresh baked strawberry-rhubarb pie. "The Plague of Doves" by Louise Erdrich. I tried to make it last but the pages ran out. I noted the character's name SHAMENGWA, butterfly in the Ojibwa (American Indian) language. A violin player, he had a deformed arm. As he tells, "So I was, like most artists, deformed by my art. I was shaped". Further on "...the lost architecture of her bones." Erdrich sings the heart and the soul. I will burn back to Joyce Carol Oates' "Wild Nights". Beware and relish the storms!
THURSDAY 19 June 2008
Yes, I am alive. Coming across this I thought it worth mentioning
www.squidproject.net a most wonderful idea.
What have I been doing? Too much to tell, not enough yet but all that I can do.
This is what I never posted
Tuesday 27 May
I begin again. It is always again. Always a beginning from an end, a brief stop. A week ago I learned that the scar in my brain is in deep. That the brain's ability to compensate for such scars are those near to the surface. It was almost like hearing a doctor in hospital use the term "brain damage" referring to me! This time, however, I could be more reflective in a conscious way. Ok, so it is harder for me, but I can still try! So I continue on. Martina Radwan spoke of the sunlight on the hand of the woman at the end of Chapter 1 of ps Beirut. I never saw it before. I saw the hand, and of course it was illuminated. I shot it and it means something to my edit. I just never considered the source. Of course Martina did - she is a camerawoman. But is that all? A work stays alive as each person has a unique reading within an overall response. These are the details of life. That hand carrying that sunlight of Beirut will be held to people in Maine, Melbourne, Trieste...
Back to Thursday. I was in NY last weekend to produce a master of p;s; Beirut for the festivals mentioned above. It has now been invited to Vancouver as well.
It should have been easy but for me it took a lot of energy. But I got it done and I had some luck. But it also showed that I am far from being able to return to my edit.
On Friday I went swimming but forgot my goggles so I lasted only 30 laps. Upon leaving I found a message from Postworks, the production house, that they were ready for me. It was after 4 and I had just enough time to run home and get my computer and hard drive and make it back downtown. We finished in time for me to make my voice/singing lesson. When I left the lesson a dinner date with Haale was cancelled so I was able to walk down to the IFC theater, where we did turtle recently, in order to meet Guy Maddin who was introducing his film MY WINNEPEG. It is a wonderful film, true film magic, that I saw at the Tribeca film festival and I was lucky to arrive to watch the last 10 minutes again. Ah, the perfect 1.33 academy frame! Afterwards I ran in to his publicist Susan Norget, an old friend who is also working Ellen Kuras' NERAKHOON. I walked them to a bar and went on to pick up dinner to eat quietly at home.
I then burned a dvd of the work we did earlier and discovered that it was in mono! So I had to alert the company that I needed to return Monday morning to fix this before I left town at noon.
Slowly over the weekend I entered in to my film program 20-minutes at a time and was able to fix the problem. It would make my time at the production house a mere 5-minutes! Or so I thought.
During this time I was able to look at some of the footage waiting to speak but I was quickly fatigued and could only promise a return.
That evening NERAKHOON was having its official premier at the Human Rights Festival at Lincoln Center so I made my way up to congratulate Ellen and Thavi. I dodged thunderstorms and it was exciting! New York was alive! And so was I...
I cannot remember Sunday but for meeting Haale for and early dinner at Hasaki. Haale is a musician I met at Turtle in the Tank. Her boyfriend played percussion with Christina Courtin. We bonded through shamanistic dialog and followed up at St. Marks Books where I introduced her to Inger Christensen.
Monday morning I returned to Postworks and I was able to address a sound level issue to much relief! I also heard a voice, the voice of Sam, Samantha, and I think it will find its way in to p.s. Beirut.
a bricolage of scars, traces of repair
iconic meditations on the other side of war
Before I left for NY a film festival asked for "one line" to describe my film for their catalog. Besides likening this to a Hollywood pitch I felt it impossible. On the train I was trying to read, then listen to music, but I had a fierce headache. For some reason I began writing phrases that meant something and at some point I put together the above lines that I felt best represented the film, both in content and form. I felt like I was actually editing the film, and I was working on it in some way, this being the beginning of showing it.
I must thank Olaf Moeller for igniting this result.
Oh, the other thing being done that weekend in NY was the titles and credits to my first film TRIBECA which is showing this weekend in Manchester at the TONY WILSON EXPERIENCE (www.tonywilsonexperience.com). I was to participate but such travel is still too much for me so I thought this film, which I made with Tony in 1980, would best represent our friendship and work together.
Nobu of Virtual Beauty designed the titles and we worked by email so I did not even have to go in to the production house (but it still took a lot out of me to organize!). Nobu will actually be there as a guest on his way back to Tokyo, a little token of thanks for his doing this gratis! And thank you Jane Nisselson for making this happen!
I would like to take turtle to Manchester next year, but first there is Paris!
Paris has been taking most of my time. More on that soon, but I better get this off, so goodbye from your silent filmmaker, MHS
To follow p.s. Beirut, here are the festival sites:
www.melbournefilmfestival.com.au/index.php
THURSDAY 15 May 2008
Some turtle fotos to share: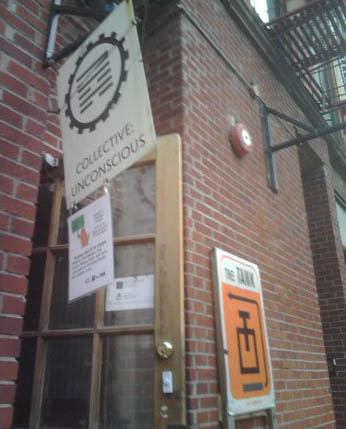 This was the entrance to TURTLE IN THE TANK. Jeffrey Lewis was happy to find it is with the COLLECTIVE UNCONCIOUS which he used to visit at another location.
Here is the marquis for the IFC screenings.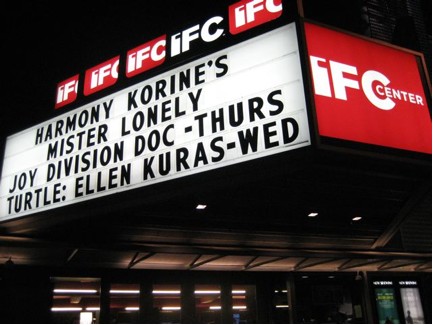 John Vanco of IFC speaks with Ellen Kuras and Thovisouk Phrasavathafter the screening of their film NERAKHOON.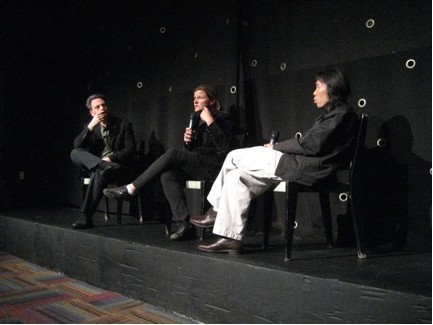 Here is NERAKHOON producer Flora Fernandez(left) with Thavi (center) and Ellen (right) after the screening.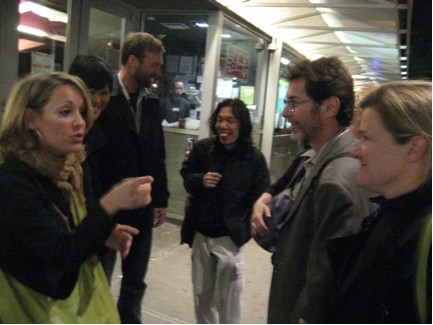 SUNDAY 11 May 2008
OED Online Word of the Day
noose, v.
b. To hang; to put to death by hanging (occas. with up). (intr. in quot. 1664 at sense 1b.)
This was received 8 May, the day turtle presented the Joy Division documentary at IFC. I forwarded it to several people and no one replied. Did they not share in the humor? During the Q & A after the projection with John Vanco (IFC) and Tom Atentcio (producer) someone asked what Ian Curtis might have thought of the event of the film screening. I took the mic and mentioned this as a sign that Ian was with us, and had a sense of humor. Silence. Perhaps they could not understand my voice?.
Finally, an email awaited me at home from Hooky in Hong Kong. He truly appreciated it! In the film when Hooky describes returning to have his dinner after receiving the phone call about Ian's death recalled George Bush when he received the news about the Twin Towers. I guess George was still just a young lad...
These turtles at IFC were special. First of all, John Vanco and everyone there were wonderful to work with. Both screenings were preceded by a screening of JUNKOPIA, a short by Christ Marker made in 1981 while he was shooting SANS SOLEIL, the film that introduced me to Marker's work, and to Chris himself. Chris had suggested the film when I asked him for something that Christina Courtin could sing to. It was an idea I had since her voice means so much that I call it "the voice of turtle". Chris had said it could be with his soundtrack or without. On my first viewing it was uncanny that the ending of his film has a mix of radio similar to my first film TRIBECA made in 1980. Christina would be out of town until the first performance so we would do it on the fly. It was in the medium size cinema of 110 seats, Christina sat by the film and Ryan put her voice through several effects boxed and in to a self amplified speaker. Her voice played with the soundtrack in a way that the audience, unfamiliar with the film, probably could not distinguish between the soundtrack and Christina. It was beautiful.
Before Joy Division, which was the large theater with over 200 sears, Christina sang her song RAIN with an unaffected voice and Ryan playing guitar. I cried. Christina is more than a voice, more than an artist she is the true turtle spirit, a poet sharing in a selfless way.
The first screening was of Ellen Kuras' NERAKHOOM (THE BETRAYAL). I had to rest during and met Ellen's subject/co-director and editor Thavi outside just before the film ended. We were waiting for Ellen to arrive from the set of a film she is shooting two hours away in Connecticut. She made it with 5 minutes to spare. Ellen and Thavi took the stage with John Vanco for a wonderful Q & A. It is a most powerful film that will have its official New York premiere in next months Human Rights Festival. When you see the film you will discover that the turtle means a lot to Laotians. There is a scene when a family releases a turtle back in to the sea.
Meet Myrtle the turtle: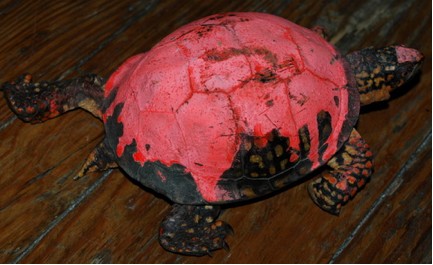 www.gowanuslounge.com/2008/05/05/williamsburg-animal-cruelty-did-workers-paint-backyard-turtle
www.gowanuslounge.com/2008/05/13/myrtle-the-turtle-update-being-treated-doing-better I say that turtles are pink, that's what they think! But turtles should not be painted pink!
This is Tuesday 13 May. Yesterday I had the news that Inger Christensen will be in Paris late October and will read for turtle! Now I must begin to organize my return and what I can for Inger and other turtle events.
Robert Rauschenberg died last night. I believe he leaves a turtle still living in his New York City house. The turtle came from a performance he did years ago with turtles carrying flashlights illuminating a performance. So many people have benefited from his art and his care: he set up CHANCE to help artists in emergency. His light will shine forever.
I wish that I could write more. I am both busy and tired, frustrated that I can't do more, or as before. Busy is most limited. MHS
This just in from Iran!!!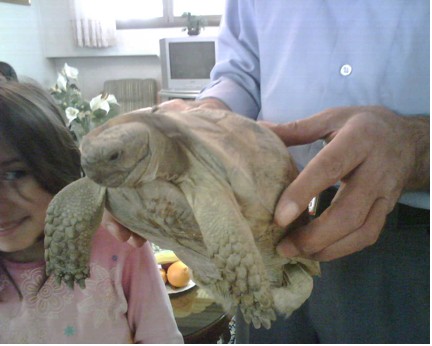 TUESDAY 7 May 2008
...en route to NY for the next turtle.
Time for a weekend wrap up! Friday I picked up John Gianvito, took him for coffee at Woodberry Kitchen where he said that he would like to play ps Beirut before his film. I agreed, if he is allowed. I drive to my sister's to burn a dvd, drop him off at the Maryland Film Festival's Charles Theater, go to my eye exam, eat, see the dentist and return to the festival. Jed Deitz, the director of the festival, walks me in to the screening and the rooster of my film is dancing large on the screen!
Saturday I was wiped. Went to the Charles to greet Ellen Kuras with my sister, Carol, met Thavi and his family, saw the beginning of their Q & A after her film, and met Francisco Bello on the street. Francisco had been a student of mine at Cooper Union and was there with his film SALIM BABA. It had been nominated for an Academy Award.
Sunday I met Ellen at Bonaparte for coffee. I recognized Mel from Woodberry Kitchen and introduced myself. Thavi came with his wife Mouki and their child, then Francisco. We walked the harbor and Ellen spoke of her family having lived in this Fells Point area when she was a child.
After a rest I went to see Dusan Makavejev's WR: MYSTERIES OF AN ORGANISM, a film I have read about for years and never had the chance to see. An image from this film was the cover of Amos Vogel's book FILM AS A SUBVERSIVE ART, my Wonderland. During the film I made notes for a Roland Park video that would explore the magic paths within Olmsteads plans. The film had the spirit of Nicholas Ray's WE CAN'T GO HOME AGAIN in that it was so of its time, a kind of inspiring mess. That evening I watched the dvd Chris sent me of Vertov's MAN WITH A MOVIE CAMERA with Music for Eighteen Musicians of Steve Reich. It was magic, I made more notes.
Monday thought of Mel in terms of Roland Park and a video for The Notwist. Boneless could be the track! Then I checked the tape I shot of Teresa in Paris and it will fit the track Gone Gone Gone! Enthused I made a packet for Mel. Carol took me to Woodberry to drop it off and we ended up eating dinner at the bar.
SATURDAY 2 May 2008.
In from Paris, MAY DAY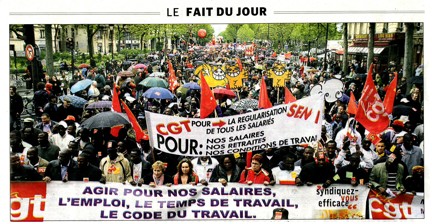 THURSDAY 1 May 2008.
Turtle at The Tank on Sunday began with Isild Le Besco introducing her brother Jowan's film YAPO to just a few people. The spirit was set, and turtle grew from there. We ended the shorts program with TUNNEL by Robert Frank. Laura Israel, the film's editor, told how the film was made for an art event in Switzerland in 2005 that was cancelled and that the film has never been shown. The footage was shot many years ago in Mabou, Nova Scotia. The second part of the film was a "day in the life" and ran like a silent film comedy accompanied by a sprightly piano. A group of men and a gun struggling to round up a cow. The animal is finally downed, then cut up for meat and hung, the final images as color photographs posted on a signboard.
It reminded me of George Franju's BLOOD OF THE BEASTS (Le Sang des Bêtes, 1949) a film that makes poetry out of observing the slaughtering of horses in a Paris abattoir. Ellen Kuras arrived with a tape of her film to begin Christina Courtin's set. Ellen introduced the segment of a turtle's release back to the sea in the context of her film NERAKHOON (which plays as a turtle at IFC Center next Wednesday). Pierre Clémenti's REVOLUTION... followed behind "the voice of turtle". What a voice! The bare feet in the film reminded me that this was the first time I have seen Christina perform with shoes on! The set and the film were magic. The audience had filled by then including Jeffrey Lewis and his band.
Marie Losier's portrait of Tony Conrad followed and the day kept on building energy!
Jem Cohen had his two 16mm projectors set up in the audience and Jeffrey Lewis was off to the side. The improvisation was sublime - the footage danced with beauty, and political commitment was made poetry.
Then Jeffrey did a Crass cover and his HISTORY OF COMMUNIST CHINA Part 3, with his illustrated book (check his histories out on Utube). The end was the beginning. Alas, we did not get to play the work of Philip Wiegard, nor the JAYE LADY JAYE of Marie Losier, and the list goes on to most of the music videos. While they were playing downstairs by request the focus remained upstairs.
Turtle is blessed by the generosity of spirit of all who contributed. I received THE NOTWIST film on Monday! No matter. There will be more turtles! Thanks to all that were present, those who were not but their work was presented, and to those whose work was not shown and will become part of future turtle! For a treat, and to see what was meant to end the day at The Tank (but we ran out of time...and memory) go to www.philipwigard.com I sum up the day we billed as "April 68, the roar before..." as poetry, not propaganda. As art should be. MHS
p.s. As Ellen Kuras was leaving turtle she thanked Randy Bell and myself for reminding her why she got in to filmmaking.
SUNDAY 27 April 2008.
TURTLE IN THE TANK was magic. Am too tired (good tired!) to share now so I will share the hand out I wrote for the audience today. MHS
TURTLE IN THE TANK April 27, 2008
This turtle marks my return to New York City, and to my home near the Empire State Building.
Turtle in NYC began last year with the support of Peter Scarlet and Kellen Quinn of the Tribeca Film Festival. The idea for today's turtle grew out of a conversation with Stuart Comer of Tate Modern, and we are here at THE TANK thanks to the suggestion of Esther Robinson, and the friendship between Jem Cohen and Randy Bell.
The day begins with family. I worked with Catherine Belkhodja, mother of Isild and Jowan Le Besco, when producing for Chris Marker in the 1980's. The first turtle in Paris (2007) was a one day exhibition of Isild's drawings during the avant premiere of her film CHARLY (showing now in the Tribeca Film Festival and shot by Jowan).
The shorts will include THE TUNNEL by Robert Frank, made for a cancelled event in Switzerland; a selection from Melody Owen (World) and Philip Wiegard (Berlin), artists I met in Paris last year; Chris Marker's JUNKOPIA from 1981, a sneak preview of Ildik Enyedi's FIRST LOVE among other works, including the first chapter of my PS BEIRUT.
I met Christina Courtin when she performed a work by Michael Ward-Bergman at Carnegie Hall last year. Michael performed at the first turtle in London and I thank Osvaldo Golijov for introducing Michael to turtle. Christina is "the voice of turtle" and will also be singing before the upcoming screenings at the IFC cinema on May 7 and 8.
Marie Losier has long been a special friend who visited me in Paris last year. Marie is so true to herself that her films are true portraits of the work and ones she loves, who happen to be true artists of our time.
Ben Ayres of Rough Trade records (UK) introduced me to Jeffrey Lewis in one of his packages of music to help fuel my spirits. Jeffrey's manager, Brian Schwarz, got Jeffrey to turtle, and Brian introduced me to another act he manages, Dan le Sac vs Scroobius Pip, and to Yogzatot Studios who made the bootleg we are showing.
The music works will include something new from THE NOTWIST (Munich), Gruff Rhys, The Decembrists, 1990's, Long Blondes, Hidden Cameras, Winter Family, Cornershop, Matt Wolf's film of Verity Sussman performing an Arthur Russell song, a special work by Markus Wambsganns (Berlin) and a sneak peak at the upcoming A SKIN, A NIGHT, a film on THE NATIONAL by Vincent Moon.
John Gianvito (PROFIT MOTIVE AND THE WHISPERING WIND, also in Tribeca) suggested the work of Pierre Clémenti, and Michelle Carey introduced the idea of turtle to Pierre's son, Balthazar. Balthazar Clémenti has graciously allowed us to use REVOLUTION X reflecting the time of 1968 in europe. This film will be projected both during Christine's and Jeffrey's performances giving two soundtracks to the silent work (reminds me of a Chris Marker film...).
Turtle and The Tank thank all of the participants and thank you for sharing. An introduction to turtle can be found at turtlesalon.com, Chelsea Space, where you can read the review of the first turtle by Elisabeth Karoly Turtle began at the invitation of Donald Smith of Chelsea Space, so blame him! MHS
p.s. In Baltimore last week I came across an album by John Fahey called THE VOICE OF THE TURTLE, made in 1968!
FRIDAY 25 April 2008.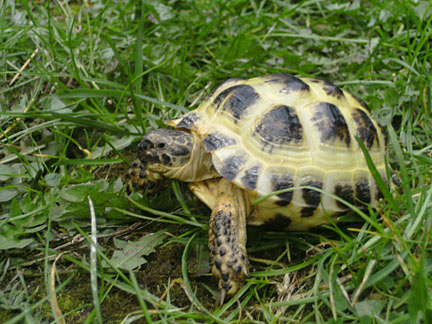 Jimmy the tortoise of Ben Ayres' son.
THURSDAY 24 April 2008.
At one time, not long ago, this would have been the second night of turtle screenings at IFC cinema. Then it was rescheduled for the 7th and 8th of May.
It could still happen then, or it might be in July. No matter. John Vanco at IFC is behind turtle and it will happen when it can.
So Sunday's TURTLE IN THE TANK will be the first here in NY and it is looking to be quite special. You can see the schedule here under NY or soon on thetanknyc.org More than printed there is the work that has come in from Rough Trade in London, from Berlin and Budapest.
Meanwhile I read poems in translation and about their translation, and a book on Emily Dickinson. Indeed the Americans Dickinson and Gertrude Stein are often overlooked in their radical work with language before the modernists.
I happened to be listening to works by Virgil Thompson and a turtle popped out! The Courtship of Yongly Bongly Bo is about a turtle! Sorry to be so brief but I just wanted to say hello and to stay tuned for Sunday news.
MHS
SATURDAY 12 April 2008.
A turtle moment in Baltimore.
Went to 36th street to Breathe Books where Marietta told me of a children's book about a turtle. Then I went down the street to The True Vine, the record shop of Amanda's boyfriend Ian (Amanda and Marietta serve me coffee at the Woodberry Kitchen during the week).
I was happy to find many obscure yet familiar names among the used CDs. Then, in the vinyl section (what this store is about), there was a John Fahey album watching me: THE VOICE OF THE TURTLE. I carried it to Ian and said that I had seen Fahey at CBGB's several years ago when Thurston Moore presented him. Ian was there! He used to work for LaMonte Young. This is the web of turtle!
As I approached my car I was drawn in to the used bookshop in front, and to a book GRAVE MATTERS. I am drawn to graveyards, and consider turtle full of graves, which it celebrates. This is more than a photographic book: the author, Mark C. Taylor, has a serious personal story. I brought it home and read as Taylor begins looking at his parent's bible as a child. The first mention is "the Cedars of Lebanon".
I think of the trees I have been climbing through the book "The Wild Trees" and the Lebanese cedar found at my physical therapist's family house in Norfolk, the house which turned out to be the beginning of Sebald's THE EMMIGRANTS. In an interview with Sebald he speaks of how we use such coincidences "to pursue making sense of our nonsensical existence... for which there isn't, as we all know"! The hacienda must be built...
The week in New York was a full one. Isabel was in town with the Goutal crew and we had brunch with Makram who took me to Beirut in 2004. Frances Richardson stopped by and we walked to the gallery where she was installing a piece. She showed me her 'tear' samples for a project we are developing, and we spoke of the death of Angus Fairhurst, a cause for real tears.
Met Christina Courtin at The Tank to discuss performing for turtle there. Randy Bell showed us around and we confirmed for the 27th. Jeffrey Lewis also confirmed. Swam 52 laps the day after I had to quit at 22 laps because of cramps in my feet. Had a second session with voice coach Joan Lader, and visited the Norwood Club with Aimee Mullins to consider for turtle.
First, I met Aimee for dinner and she brought along her friend Marti, who worked with me on Beth B's SALVATION in 1986!
Met with Ellen Kuras who confirmed her participation in turtle. Tom Luddy will provide a copy of Chris Marker's JUNKOPIA to show, and all of the finalizing of turtle at IFC and The Tank is falling in to place. Monday the information should find its way on to everyone's sites, so stay tuned!
I leave you with this picture Marti sent, c.1986. Yes, I had hair, smoked, enjoyed both!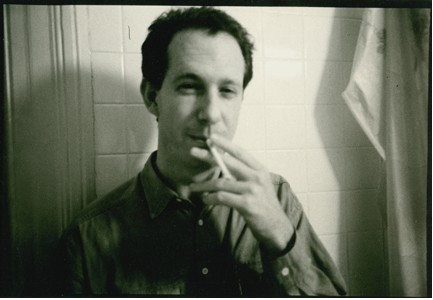 THURSDAY 3 April 2008.
NYC.
I am saddened to read the news of Angus Fairhurst's death in the paper today. 41 years old, and he stopped his life there, in Scotland. This was in the New York Times on the train up this afternoon. I will have to read the British Press for further news, when I am able.
I remember first meeting Angus when Alan Parkes of Warner Records in London had me look in to engaging young Brit artists to make videos for Orbital. Angus was almost shy, meaning willing to talk, even interested, but quiet. The Orbital scheme was never realized and I was not in touch with Angus for years until I was making turtle in London. I think I ran in to him somewhere and he was with an art critic with a lovely name (I must remember). He gave me his email, again with interest to turtle, and we exchanged a couple of mails. There is never a turtle deadline so I felt it would happen in due time. Well, if I could be so bold as to say that Angus is a turtle and will be celebrated with many other fine lost turtles in the turtle graveyard.
It is Friday 4 April now. Where did this story go?
www.npr.org/templates/story/story.php?storyId=89277605
This just in from Paris: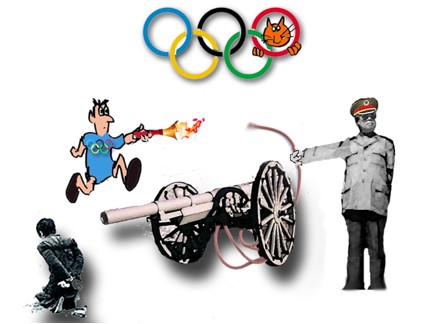 I woke from dreams that I was preparing a film to be shot in New England and Robert Frank was producing. Robert was also to shoot a film. New Order was to play in Philadelphia and I spoke with Andy Robinson about filming them. Later I told Stephen Morris that Laura Wilde, a nurse who became my friend in London, was interested to work with them.
Saturday 5 April.
Morning bliss. Woke slowly, stripped my bed and made my way down to the laundry in the West Village. The sun is out and it is a mild day. Next stop was Porto Rico coffee to pick up beans for Cindy Nichols, my speech therapist in Baltimore, and a coffee to walk with. Went up MacDougal Street thinking of my youth here. Had a look in to Café Reggio, a dark and quiet place I would frequent, happy that it was still there. I must say in general I am happy to find decay still exists among the suburbification of this city which has become scarily too safe. Yes, there was still a bit of decay to Café Reggio but it seemed a bit careful. Further up I passed a Laundromat that used to be Shakespeare's, a bar and restaurant Tim Knipe (with whom I stayed on Minetta Lane) and I almost lived. At the bar with bourbon, or at tables consuming a "bard burger". That place is long gone.
As I turned on to 8th street the sun was pouring in delightfully. I proceeded to 6th avenue to pick up a few things to make lunch, picked up a newspaper and said hello to my friend at the magazine shop on the corner of 11th, and hopped on a bus home.
Then I popped in the cassette from voice training yesterday - yes! Joan Lader phoned with a cancellation so I finally met and worked with her. Joan is part of my lucky journey back to health. Dawn Upshaw put me in touch and we will continue as it can with Joan's schedule. So I did a session at home and have a lot of homework! Yesterday began with a visit by Isabel Doyen, here with Camille Goutal on perfume business. Then I went to meet Ellen Kuras to discuss showing her Narakhoon as part of turtle and she said yes! I met Joan for the voice, had lunch and a rest, and got in a swim at the Y. Bliss. Had another rest before going to see "Guitar", the film Amos Poe wrote and produced and Amy Redford directed. Saw Debbie Harry there and said hello. I asked if she read poetry, and she said she only has lyrics! There's poetry in that answer!!
WEDNESDAY 2 April 2008.
This is important news from Aimee Mullins who is supporting Oscar Pistorius, a double amputee runner, to compete in the upcoming Olympics. (http://www.americanchronicle.com/articles/57241).
I tried running at the clinic and tore some muscles in my calf! But I swim regularly and soon must train for my walk with Aimee and others. Meanwhile, things are beginning to fall in to place for the upcoming turtles in New York. I go up there tomorrow and will meet many people who happen to be there from Paris, Beirut and London. Frances Richardson is here to be in a show at the HP Garcia Gallery (www.hpgarcia.com) which will open next week. We are working on a little Turtle item. If it works, it could be available during turtle later this month.
Another news item today concerns a group of kids, ages 8-10, who plotted together to knife a teacher in a school in Georgia (USA). Makes me think of J.G. Ballard's short novel, "Running Wild". A gem, and like a lot of Ballard, prophetic.
I will miss the friendly faces and good spirits of Marietta and Amanda at the Woodberry Kitchen (http://www.woodberrykitchen.com/), my new place for morning coffee.
I just swam 40 laps today (25 yards, with pauses after each lap). Have been slowly increasing about 2 laps per swim. In New York I will continue in the beautiful YMCA on West 14th street.
Will catch up with Makram on Sunday at brunch. Hopefully some turtle matters will be settled by then and we can begin to let the public know. Am finishing Junot Diaz's first short story collection "Drown" and sorry it is coming to an end. He so deserved the National Books Critics Award for his novel "The Brief Wondrous Life of Oscar Wao", a wild wonderful rhythm of fierce nature like the first time I read Céline. It feels so true that the colloquial language and slang of his native Dominican Republic, though unfamiliar, is no less electric and telling. I will send this off so there is something there! From Oscar to Oscar, MHS
SUNDAY 23 March 2008.
It's Easter, the day which always brings me to think of David Herbert Lawrence and "The Man Who Died". And Ian Hart whom I saw drunkenly wandering the Manhattan streets and recognized in him Lawrence, the character for him to carry in a filmed portrait. Which leads to the upcoming Tribeca Film Festival, which was when I met Ian when I approached him in the street and a friendship began, albeit a distant one now.
But I have not been writing because I have been mostly well, and busy. When well, I use that time to work, sometimes too much (it always feels so little) and then there are days where I just can't work. Writing here takes a lot of energy but I must at least say hi and let you know that I'm ok. Thank you for writing, Martina, saying you missed my traces and expressing your concern. When I have not heard from friends I often worry though I know they are just busy. Yikes! I just checked my last posting was 29 February.
Looking back at my few notes I can say that I dreamed of Arthur Russell, saw Wu Mann in concert, singing coach Joan Lader wrote that she will meet me in NY (when she has a cancellation - thank you Dawn Upshaw), have been to NY a couple of times, swimming often (in Baltimore and NY), began Proust (first volume bliss, stumbled with translation of second), met Gaelle in NY, visited Lawrence and Alice Weiner in their new house and Kirten and Henry came by, visited David Bither at Nonesuch, a quick tea with Ellen Kuras and got a dvd of her wonderful film NARAKHOON (which will play turtle in NY) had juice outdoors with Elisabeth Karolyi on east Houston Street before going to a sound check at Dan le sac Vs Scroobius Pip www.myspace.com/lesacvspip and met their manager Brain Schwarz with whom I have been coordinating the upcoming turtle with another of his acts, Jeffrey Lewis (whom I've written about), have met with the Charles Cinema here in Baltimore and will start a turtle series here following the upcoming film festival (which I am busy feeding films to), then had a most wonderful day trip to NY last Wednesday to meet Randy Bell at The Tank to confirm we will do some turtle events next month, a quick hello to Aimee Mullins and her editor Eric Treiber (and discovered her short they are working on is for Peter Saville's web site with Nick Knight!), then to meet John Vanco at IFC cinemas and he has agreed to turtle too!!!
So that's me in a nutshell since I last wrote. Stay tuned for announced events here at turtle, and the individual sites including the Tribeca Film Festival site as I must now rest! But know that I am better, tasting life again. I did not even mention ps beirut and Alison Carter working on it in London, did I?
Before I go I want to say I am happy to be presenting Grant Gee's Joy Division documentary that Tom Atencio produced. Tom knows more than which song is LOVE WILL TEAR US APART. Good job, Tom. I am sure I am skipping over things but my mind is in the trees reading the most wonderful THE WILD TREES by Richard Preston about the ecosystem in the canopies above us, especially in the Northern California Redwoods. Blissfully yours, MHS
TUESDAY 4 March 2008.
Swam today. Because speech therapy was yesterday instead of today I swam, but I also swam yesterday and plan to swim tomorrow. I swim at times like today so as not to sit here like a zombie and feel sorry for myself. Yes, I am back in that place again. This time I am holding on to the taste of life I had last week. In my pause after every lap in the pool I count my blessings - to have the love of family and friends, to have the luxury of swimming and focus on my health, to have speech therapy and a voice person in New York who will see me when her schedule allows. That is news and it means so much to me. When my recovery is a journey like producing a film it is stimulating in its challenge.
I have New York ahead. That is always a challenge and recently has helped to energize me.
MONDAY 3 March 2008.
Went to a concert of Wu Man last night. She plays the pipa, a four stringed Chinese instrument, pear shaped and held vertically on her lap, she made a racket of sound! I mean that in the best way. Wu Man began with classical pieces and continued with contemporary compositions, a couple of her own, and completed the performance with a percussionist.
This is a Baltimore gem - I always discover them - the 48th in an annual series of concerts with talks that have included Nadia Boulanger, Virgil Thompson, Philip Glass (graduate of the local Peabody Institute), Yo-Yo Ma (with whom Wu Man has played) reflecting an adventurous range of musicians, performers and composers including Glass, Terry Riley and Tan Dun.
SUNDAY 2 March 2008.
Just came across this trace never posted.
MONDAY 17 February 2008.
Out for coffee this morning. I miss London, the Sunday mornings at Groucho. Catching up with Paul and his news of Bridie. The quiet of the place - no music quiet. Sometimes the vacuum but it does not disturb. These mornings, the club is closed and breakfast is only for the guests. They tend to crawl down later and maintain the quiet, often recovering from the night before.
But I miss the city, my map of it and my friends.
I also miss Paris but this is a morning begun with English tea, PG Tips!
Here I must drive to the coffee place I frequent, The Daily Grind, a local and not a chain. Friendly people who indulge me in my needs of evermore hot milk.
I continue to get out for my coffee, to wake in the world. Here I must drive to reach this place where one gazes more at passing cars than people. But I am lucky to be able to do this, and even to return in the afternoon for a chai. I could not drive past noon the last time I was here for the fatigue.
But fatigue has haunted me these last few days. It seems to come in blocks of time now, happily allowing for blocks of days without.
Good to know that in NY I was able to work with the fatigue and feel energized by the city. Those five days of fatigue before going up there is of the past. I know it will return, hopefully not as bad, but I can live with it as long as I can return to the place I am in now!
From the last trip a glimpse of the Empire State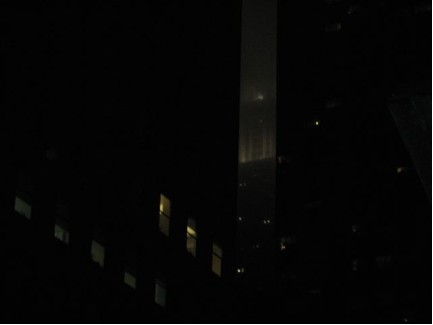 And Gertrud Stein not complaining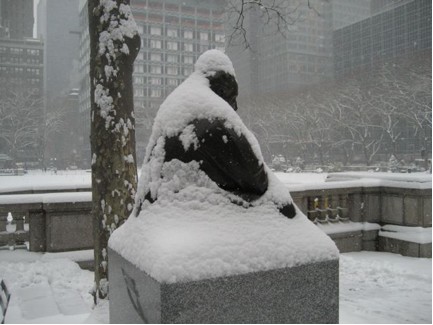 This is my New York, my neighborhood, my life!
FRIDAY 29 February 2008.
I am touched to read about Beach Lacrosse, something that dear old friend Tim Gilbert helped put together. I got back in touch with Tim about 8 years ago when here to help care for my mother as she was dying. Last weekend Tim stopped by with his wife Dee and this weekend I will go to a Johns Hopkins lacrosse game with him. I share Tim's writing about beach as it shares so much with turtle: beachlacrosse.typepad.com/commissioners_corn Turtle lacrosse could be in the making!
Film critic Ann Hornaday heard this story of our turtles on the radio recently: www.theworld.org/?q=green_sea_turtles
Did I ever share Stefi's link? www.youtube.com/watch?v=gg7WG6tCbrw
How can I describe the feeling of life that has for so long eluded me? I could compare it to grass finding its way through concrete, or a tree which is swallowing a girdle of iron, such impositions which will always be present and limiting, as is my scar, yet not silencing my joy to dream again, to imagine a home - even more than one in succession - something I thought lost forever.
Damn, the YMCA is closed due to problems with heat and plumbing. No swimming today.
Tonight I ordered my first salad at dinner and ate most of it, without problem. Slow and almost easy.
THURSDAY 28 February 2008.
Amos Opus ... a stationary road movie ... Proust in real time ... punk sex taste smell feel ... Michael Snow's Wavelength ...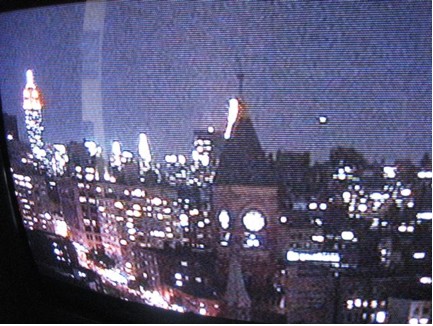 Some thoughts after watching Amos Poe's EMPIRE II, a stimulating film. The most real film I have seen in some time. Three years out his NY window in three hours of bliss. It will show at Tribeca Film Festival after playing in Venice and a few other venues. Coincides with my falling back in love with New York. It amplifies my feelings. Hearing Patti Smith I knew I was in good hands. The entire soundtrack could be on my ipod.
Sorry, been out of touch. But more in touch with my self, another way of saying I am more alive! Seeing Amos' film after seeing Amos again for the first time in years. And briefly his view, a preview. I must thank Peter Scarlet of Tribeca for this, and more. Turtle will be active during the film festival in April. Things are cooking (not turtles!). Hoping to realize a Chris Marker idea that reaches back to my early days in NY, and further, in celebration of the late Karin Berg. And Arthur Russell, James Lyons, Jeffrey Lewis and more - stay tuned.
I am wandering the small paths of Roland Park, designed my Olmstead, magic between back lawns and garages, uneven footpaths, measuring my childhood there. Discovering music, reuniting with old friends, lacrosse. Making the most of being in Baltimore, so lucky to have family and health services. Tribeca and Maryland film festivals keeping me busy with possible dreams. And I have most special plans of my own for the Empire State Building. I'll keep them close until it is time.
I just opened mail forwarded from Cité des Arts in Paris from Emmanuelle Riva. She sent me a pass for the Resnais series at Pompidou running now. I do miss Paris and my friends there, but hope to be back to turtle later this year! Emmanuelle will read poetry and sing!
MONDAY 11 February 2008.
Last night I woke often and dove back in to my dreams. They were about John Loder in some way. He was not there but was being talked about, felt, and it made me happy.
John is sadly the third death in my double trilogy of people and turtles. John Loder is Southern Studios, the UK record label built with the band Crass. Crass is an important part of my music history and experience. I was lucky to know John and I remember him driving me around in his car. Like Crass, John was the real thing. He believed in the right thing and lived his beliefs. He is an inspiration.
It is Jeffrey Lewis who lead me back to John. Jeffrey's covers of Crass songs that Ben Ayres of Rought Trade sent me in the clinic. Wonderful stuff. It is also Stuart Comer who lead me back as he got me thinking of film and music for the anniversary of May 68 coming up. Something began to brew.
Yesterday, to check on the ingredients, I went to Southern Studios web site (www.southern.net/southern) and discovered that John had died in 2005. But is got deeper. John died in the same hospital I was in AT THE SAME TIME and admitted for the same reason: inflammation in the brain. His turned out to be a tumor that worked fast. Probably for the better. I also learned he had a daughter, Natasha. You can read her thoughts through that site.
Karin, James and John - I miss you all. Is it possible that you met at some time? I hope so. You were of a kind and would have shared so much.
I do hope to meet Jeffrey soon and discuss an event with their spirit in mind. I am blessed to have known them.
MHS
p.s. I saw a picture of Sonic Youth playing in a Marc Jacobs fashion show. Am happy Mr. Young is in Berlin.
SATURDAY 9 February 2008.
On the news I heard that Neil Young, at the Berlin Film Festival, said that "I think that the time when music could change the world is past...". When he began to make music it did change the world, its potential seemed endless. He still makes real music but the world is not the same, the urgency for righting wrong is consumed in consumer society. We watch it we wear it. The music is there and endless, we just need to get back in touch. And do something.
Went to the Baltimore symphony last night for Steven Mackey's "Time Release". It was wonderful, written for and performed by Colin Currie, a percussionist from London. The piece is based around the marimba!
Also on the program was Richard Strauss' "til Eulenspiegel's Merry Pranks", op. 28. It was an unexpectedly funny piece - had me laughing out loud (alone), Debussy's "Prelude a l'apres-midi d'un faune" and Stravinky's "Firebird Suite".
This morning went to the Baltimore Museum to see the small Ellsworth Kelly which was sublime. 4 paintings from over 40 years. The happy surprise was his small "brush strokes cut in to 27 squares and arranged by chance" from 1951. I believe it is from his years in France and is certainly with the influence of his friend John Cage.
Then I took a brief wander and came across a Scheeler from 1949 called "Manchester". I wonder if Morton Livingston Schamberg was ever there? It was good to see again a recreation of a small part of the Cone sister's home among their collection.
Baltimore has some gems, including dear friends I have yet to look up.
MHS
THURSDAY 7 February 2008.
First let me say happy new year!!
I find it hard to begin since I cannot write as things happen - I am too tired and have to rest. I guess I'll speak of NY. I went up on Sunday night and watched the Giants win in the Superbowl on my TV without cable. It was wonderful to be there.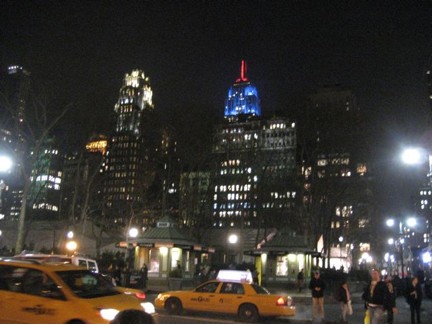 This is looking south from 42nd street and 6th avenue. I am so lucky to live just below 40th on 6th with the beautiful Empire State Building watching over me.
On Monday morning Ned came down from Boston to visit (lightblack.org) and we first went to the Whitney to see Lawrence Weiner's show. Kirsten Weiner arranged this as the museum is closed on Mondays but could not join us as she was sick. Let me share my raw thoughts as I wrote them in my journal:
Ned and I were led in to Lawrence's show by Hilary, the assistant curator. Wow. It was a master's museum cum studio cum club. I wanted to party! Sublime ecstasy. Poetry. You can read a book by its cover even when the cover's on the inside. Dynamite. Like diving in to a pool on acid. Silent explosion. Wonderland. Down Lawrence's hole (I always wanted to wear white).
Back home Melody ran in to grab her bags and say goodbye on her way to Portland. We went to the Korean restaurant we like on 35th street for an early dinner and Martina Radwan stopped by to say hello. Geoff Travis put me in touch with Jeffrey Lewis's manager as I continue to brainstorm with Stuart Comer in London re May 68 film and music.
Tuesday morning we met Jason Simon of Orchard 47 (www.orchard47.org) finally. We have been in touch for over a year and he passed us posters of his show with Chris Marker. A wonderful display of Petite Planete covers from the books Chris made/edited in Paris in the 50's. A friend, Guillaume, gave me a couple of originals last year!
Jason dropped us off in Soho and walking across Prince Street I found this large turtle sculpture
We had a wonderful lunch at Hampton Chutney (sorry Miranda - thought of you the whole time!!!).
Back uptown after another rest we went to the main public library around the corner from the loft to see the Jack Kerouac exhibition around the original typed scroll to ON THE ROAD. Sublime. That library is so beautiful and the exhibition a big memory or roots. And I stumbled upon this turtle by Jack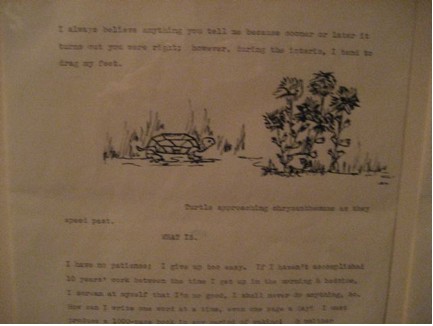 TURTLE APPROACHING CHRYSANTHIUMS AS THEY SPEED BY.
Turtle 3 came the following morning.
Wednesday 6 February. I stayed to meet Terry Savage for a coffee. It was hard but I stayed in after Ned left Tuesday evening to be able to do this and I was happy I did. We had a good talk about dear James Lyons, his late partner. I was happy to learn that there is a film being made of his memorial which I will see in 2 weeks, and most happy to learn that Jim had a pet turtle named Jean Michel (Foucault)! Terrry showed me a picture on his phone of this rescue from Chinatown several years ago.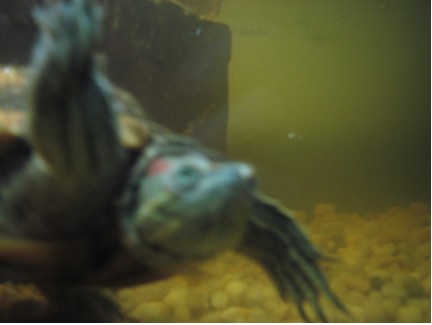 Jean Michel says hello and is happy to be a turtle!
FRIDAY 1 February 2008.
Waking to the rain, and to news from Oona that she soon begins to edit our shoot of Young Marble Giants in Paris last year.
Went to have coffee out and read about SILENT LIGHT. Back on to emails to Tribeca, Maryland and Maine festivals. Tired midday but went to meet Carol for lunch during her break from jury duty. Back to a good rest then more work. By the time I went to pick up Carol I was so tired - working is a drug and it is taking a lot out of me. I can't stop but I can't go on. Lay down and listened to a BBC radio 3 program on Ella Fitzgerald. Felt chills and thought how my parents were once young. I lay on the floor of our house here as a child, the new rug, its pattern. I felt so lucky, so safe. Up for dinner and trying to watch TV to not work. Also tiring. Hope a sleep will help me recover. I must find a way to pace myself. Must get to NY on Sunday.
TUESDAY 29 January 2008.
After sleep I feel a person again. Went to the gym in the morning and swam in the afternoon. Fatigue came on after 4. But tears came before.
Today I learned that Karin Berg died in 2006. I had tried to write her last year and again recently and finally wrote to David Bither at Nonesuch Records who gave me the news. Here is what he wrote: journal.nonesuch.com/journal/2006/12/karin_berg_1936 After the tears I felt such joy to have know Karin. Tony Wilson introduced me to Karin in the early 1980's. She was the first person I ever met in the music industry (I did not consider Factory the industry) and she has remained the most special. I often went to Karin to share, or for advice. She cared so much about people, especially music and the people who made it and helped it to happen.
I have to stop to shower and sleep now.
I did, and now it is Wednesday 29 January
Another day, another death. Beckett is involved, again. Just received a note from James Lyons partner, Terry Savage of cookshopny.com, responding to my recent mail that Jim died last year. Here is an introduction to a special person, a film editor who was a poet in the construction of a film.
www.indiewire.com/people/2007/04/remembering_jim
Ann Ruark introduced me to Jim years ago and I always wanted to work with him. I can't remember the last film idea I discussed with Jim but it was over lunch at the Franklin St. Café in NYC. I felt a calm enthusiasm in his presence, like anything is possible, and more.
I must note that Jim edited one of my favorite films: Todd Haynes' SAFE, an American classic with an Antonioni frame.
I mentioned Beckett as John Cameron Mitchell mentions in his testimonial (read indiewire above) that Jim seemed like a Beckett character. That is how I felt when beginning to sit up in a chair alone in a room with double vision and loud noise. Imagining myself as a work of Beckett gave me hope and humor. ILL SEEN ILL SAID was the first book I read when my vision corrected. The noise made the words dance.
This sad news comes as I return home from seeing THE DIVING BELL AND THE BUTTERFLY. Hercules has been raving about it, and for good reason. It really was a souvenir for me having visited a bit of the diving bell place. I feel so lucky to be where I am now. That also thanks to dear Herc.
There was the analogy made by the man captive in Beirut that really hit home. I have spoken here of reading Brian Keenan's AN EVIL CRADLING and marking the book madly, surprised at how much I shared with his experience of capture in Beirut.
While I have called days of poetry THE TURTLE AND THE BUTTERFLY I never had this book/film in mind, but it has a true relation. Congratulations, Julian, and thanks for sharing your poetry.
MONDAY 28 January 2008.
Melody on her way over to fix p.s. Beirut edit. Will meet up with Philip Wiegard and Oliver Wilson before heading back to Baltimore.
Made it to dinner at Peter Scarlet's. Nazzy cooked another special Persian meal. I was quite tired by that time. Just before leaving I got to see Isabella Rossellini's GREEN PORNO shorts that premiered at Sundance - so wonderful and hysterically funny! And I met a special Aimee Mullins.
Note: have to track down a copy of Claire Pijman's portrait of Flip Scipio for Peter to consider for Tribeca.
On the subway home last night I picked up an old copy of the New York Observer and found a review of the work of Christopher Wilmarth, an artist I have always admired. The review pointed out that his work has been overlooked. I am sorry to have missed the show and more sorry to learn that he died in 1987 at age 44.
I am trying to get started writing while overwhelmed with being in New York. First night Saturday I was excited to be saying hello to my friends: the books, the music and the films that surround me here. I look up and remember that I must put together a package of vinyl for Philip.
On train to Baltimore. NY was too much for me. I did what I went up for, to see Peter and fix the edit with Melody, but it was too much. On Saturday I wanted to go downtown in the evening but stayed in not to overdue. Spoke a long time with Peter Sunday morning then stayed at home and rested twice before going back for dinner. That was a treat, but I woke this morning at 6.30 and it was too loud to get back to sleep. Then Melody arrived and she had problems with her plans back to Portland then we had technical problems with the edit. After a quick bite for energy it all fell in to place and Philip and Steev arrived for a visit. Philip took some vinyl and then Mel helped me to Penn station.
Pulling out of Wilmington the pink sunset is such a joy and connects me to life wherever I am, but sunrises are my magic hour.
I hope I can find a rhythm back to life without crashes. This is hard. MHS
SATURDAY 26 January 2008.
First train to NY. Arrived with energy. Philip came to meet me with Steev but there is no way to find someone at Penn station without a plan. They came by for coffee then cleaned the loft! I went downtown for food by subway and back by bus. It felt good.
FRIDAY 25 January 2008.
My life feels boring. I went to Tessy for rolfing this morning. Good session. Did not make it to NY.
THURSDAY 24 January 2008.
Still waiting to hear from Melody about meeting in NY. If I go it will be tomorrow afternoon and surprise Lawrence when he presents some films at Anthology. Or I may go Saturday morning. It is 6 pm and I am tired. Music keeps me awake to write.
WEDNESDAY 23 January 2008.
Close to home. To bed at 10.30 and awake at 7. Today I find news that Inger Christensen is interested to come to Paris for turtle!
TUESDAY 22 January 2008.
Baltimore. I landed on Sunday after a beautiful flight. Then Dulles airport. Lost my bag then found it, but had to wait an hour for it to arrive. Felt alive and that lasted until yesterday afternoon. So I am slowly moving in to the time zone while getting my 8 hours, with breaks. I am hoping it will pay off.
Arrived to a package from Kirsty Gunn with her beautifully made "44" hardcover work and a copy of THE GIFT by Lewis Hyde. I had never heard of it but am just diving in, while still savoring Rachel Corrie's writings.
My sister and her family are well and it feels like home. But time is still looking for me.
FRIDAY 18 January 2008.
Rothko slit his wrists. Today. I mean tonight. It was said in a drama on BBC TV. It stands out as I was just swimming, thinking that Mark Rothko is the patron saint of Humaine Clinic. His work is everywhere. It soothes or maybe absorbs the pain. The paintings are so beautiful they hurt, but these are only reproductions (of course) so their beauty is more decorative, but "still" beauty.
For me it fits with listening to Elliot Smith.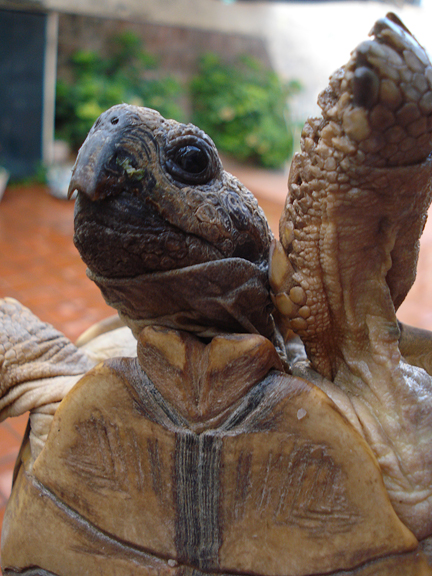 FROM LETICIA OBEID IN BUENOS AIRES
TUESDAY 8 January 2008.
I was born in 4'33". Silence. M.
Reading Rachel Corrie's journal, listening to Elliot Smith. Both reaching, both gone. I am with them getting lost. Exposed. New born turtles. A periodic table. A bricolage. No control, or not enough. There are moments of a world through Rachel's tears, cedar trees bending strings on a cello, the ocean on a cloudy day.
Wednesday 9 January To Zurich sleep doctor meet. Another juggle. One more week of try and see. Return to find package from Rough Trade. A Crass cd? No, Jeffrey Lewis! Gina Birch is learning his song DON'T LET THE RECORD COMPANIES TAKE YOU OUT TO LUNCH. http://www.youtube.com/watch?v=LD8n6cjLBKs Watch it. And his history of Rough Trade. His history of punk. IT IS CRASS! Jeffrey covers Crass. Kind of. Really does, especially. And the package iswonderfulmadfunrealstuff. I think of John Loder, the real thing, like Crass, and his Southern Records. Miranda on a Farfisa with Arsenal opening for Crass in Soho in the basement of John Gibson's building, Grand Street. New York. Rachel and Elliot and Crass, oh my! And Miracle Rose. Thank you, Ben! Needed tonic. Clashing new memories.
TURTLES & SHEEP. Now Friday following a turtle evening last night. Presented Ben Hopkins film 37 USES FOR A DEAD SHEEP to a small but deadly appreciative audience. Thanked me afterwards praising the film, and that continued today. Am happy for Ben, for turtle, for me most for them. There is a reason for turtle, a reason for kindness, and the need to live differently! To accept and not give up. Dear Tony and your situationist glee. Say hi to Rachel, to Elliot, and Sam. To Rob and Martin. And Ian. That should keep you busy. I'm dizzy thinking. Finished crying for today. The real thing's still going at http://www.researchpubs.com V.Vale you never stop and keep driving true. Penny Rimbaud and Crass! Still. More! Sign on and keep on the beat. Good night. MHS

SUNDAY 6 January 2008.
Yesterday went in to Zurich where turtle Mimi introduced me to a bit of the town. Went to the Kunsthaus for the Felix Vallotton show. Strange paintings, but some good colors and shapes. I was drawn to it from an article in the English press which spoke of a painting on view came from the Cone Collection in the Baltimore Museum. I grew up with that collection. We wandered through the old town and passed by Cabaret Voltaire, the birthplace of DADA. Not only do I reflect on the work I did with the Sheffield band of the same name, and subsequently Richard Kirk who composed the score for SOUVENIR, but it goes deeper in to my past.

When I went to the Pennsylvania Academy of Fine Art in Philadelphia I discovered a distant relative had gone there. Morton Livingston Schamberg died young in a flu epidemic. He shared a studio with Charles Sheeler, painted and took photographs, but is best known for a piece of DADA. GOD is now attributed to MLS and Else von Freytag-Loringhoven, a colorful character and artist in the NY art scene.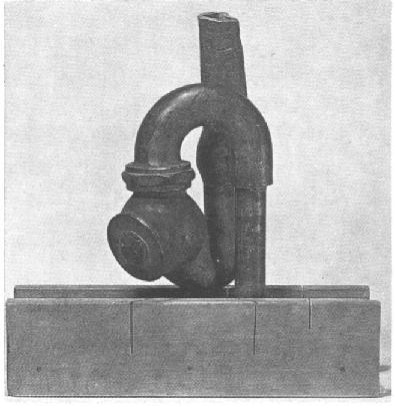 God Morton Schamberg and Elsa von Freytag-Loringhoven c1918
I feel strong ties between turtle and dada, yet another discovery for me. Turtle is like my child, a live organism that I can nurture but is a life of its own which, hopefully, will outlive me.
Kim Shelton's important project is shaping ( www.thewelcomehomeproject.org) and poetry is there. The Basso group will descend on New York from Berlin later this month. I look forward to playing with them there.
What have I done so far this year? I have seen more of where I am, like St. Gallen. Joseph Gomes, new friend and turtle who bakes a most wonderful coffee cake, told of Napoleon's camping in the cathedral there. It is the soot from his fires that remain on the ceiling paintings which give them an darkness against the cleaned baroque forms which surround them.
I went with Joseph up to the top of santis. Driving through the fog up in to the sun was exhilarating. We landed here: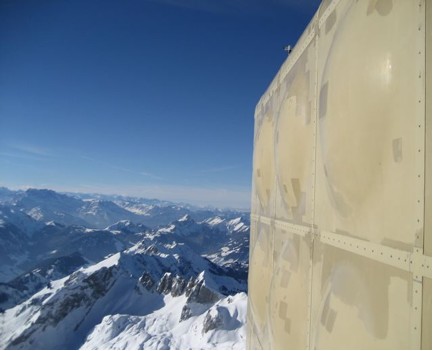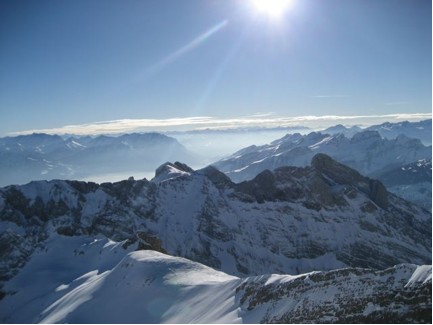 Soon I will be there: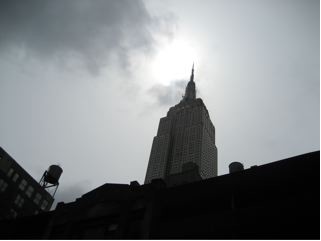 I can't write more now. Am sad not to be able to return to Zurich today to meet Ren&eacute: and visit the people at Cabaret Voltaire. Another day. MHS
TUESDAY 1 January 2008.
OK, first the before and after tree - not the same tree. Hoping it represents me both ways: before and after illness, before and after clinic.
Tonight is the first time to feel I am ready to live in New York again! It has been a most special holiday hearing from so many friends. Today I learned that Jim Herbert is living and painting madly in New York! Shqipe from Macedonia wrote with greetings. We met briefly in the Cité, but brief meetings there can last a lifetime. Claire de Gastold is well, and Melody is dreaming! Philip and Steev sent a photo of themselves in suits! Oh what the holidays can do...
Yesterday I woke early.The sun had yet to rise and I woke to mail from my moon friend, Sara Fanelli.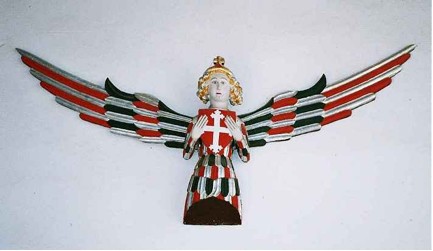 The media is filled with "best of" for the year passed, lists that do not interest me. We had therapy in the morning and I went to a nearby town, St. Gallen, in the afternoon to visit the Kunstmuseum but it was closed on Monday. So I visited the "Dom", a catholic cathedral ornate in an almost hallucinogenic way. Sounds good, but it was more on the side of a bad trip. Looking from the back of the church the ceiling paintings are so dark and surrounded buy light carvings and objects that it seemed far from heaven. I took it in parts and found some beauty there. Then I wandered through the town, picked up some St. Gallen specialties: a kind of small fig Newton with almond paste centers. Not so special for me but was to share here at the clinic for New Years and appreciated. Best was the chocolate truffle that was offered me in the store. That put a smile on my face and gas in my tank! Had a nice stroll getting lost and eventually found the train station.
Tomorrow is also a holiday here so no therapy. In the morning a recent acquaintance and his family are picking me up and taking me up a mountain. Finally!
It is good to hear from so many turtles from the get go, like Ali Smith and Jan Morris, and Michael Ward-Bergman who performed in Baltimore last night in a French restaurant that used to be a drugstore I hung out in as a teenager eating fries with gravy at the counter and waiting in the parking lot on weekends for news of parties! Was sad to miss New Years at Vince and Dolores' wonderful home. Paul Borrell and family are well, especially turtle Bridie who is getting her driver's license! She is a true inspiration. GO BRIDIE!
To all you turtles and friends I wish you a year of good health and peace. And remember, you can live differently (Ali), and that kindness is all that matters (Jan). MHS