Dear Friends,
I'd love your company at the openings coming up on Sat. and next Thurs. Or at the poetry reading or at the artist talk next month.
If you aren't able to join me in person, please join me in spirit. I would be honored. In addition to the shows, I was humbled to be interviewed by Yuhui Liao-Fan on the photography blog Camera Obscura. You can find the interview here.
Looking forward,
Rona
Rona Chang: Breathing In
April 23 - June 18, 2011
Opening Reception: Saturday April 23, 4 - 6pm

Reading with the poet Ann B. Knox: Saturday May 21, 2 - 3pm
RSVP to homefrontrgallery@gmail.com
There will be copies of the book available for purchase at the gallery for $23
or you can review it and buy it online here.

The Homefront Gallery
26-23 Jackson Avenue Long Island City, NY 11101
Hours: Thursday - Saturday, 12 to 6pm and by appointment
347 827 0553 homefrontrgallery@gmail.com - thehomefrontgallery.com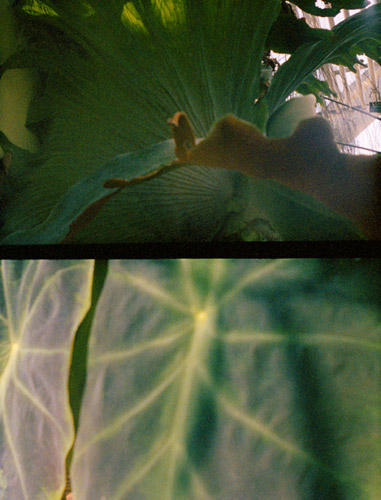 New Works #14
En Foco's New Works Photography Fellowship Awards Exhibition (2010-11)
April 16 - July 1, 2011
Opening Reception:
Thursday, April 28, from 6:00-8:00pm
En Foco, Inc. is proud to present a photographic exhibition featuring the winners of its New Works Photography Fellowship Awards program of 2010-2011:
Rona Chang and Alex Leme, alongside Honorable Mention artists Susana Raab, Daniel Ramos, and Sarah Sudhoff.
Artist Talk:
Saturday, April 30, 2:00-4:00pm
Location:
Bedford Stuyvesant Restoration Corporation Center for Arts
& Culture Skylight Gallery
1368 Fulton Street
Third Floor
Brooklyn, NY 11216
Hours:
Wednesday-Friday 11:00am-6:00pm & Saturday 1:00pm-6:00pm
718.636.6949