an evening with

at
SMART PROJECT SPACE
Amsterdam
Friday, June 1st  2012





5pm
ARTISTS BOOK LAUNCH
(SMART CHAPEL)
APOGEE
- a compilation of solitude, ecology and recreation, nüans
Chapter 2: How to be a good friend, MARINA (Düsseldorf)
"Even my mum can make a book",
a project by Gamze Özer, Timothee Huguet and Kristina Kramer (Istanbul)
R Templier, Christoph Westermeier (Düsseldorf/ Amsterdam)
Mito Songs, Michael H. Shamberg (Baltimore)



7pm
APOGEE
- The Self-Taught Musical
(SMART CINEMA 2)

nüans: Anna Heidenhain, Elmar Hermann and Maki Umehara

& live performances by

Elsa Fanton d'Andon (Bordeaux)
Géraldine Longueville (Amsterdam)
P. Hoegen & C. Stikker (Brüssel/ Amsterdam)
Wjm Kok (Amsterdam)

& video contributions by

Daniel Devlin (London) Dina  Danish (Amsterdam) Guy Ben Ner (Tel Aviv) Michael H. Shamberg & New Order (Manchester) Chiqueria (Düsseldorf) Yvonne Rainer (NYC / LA)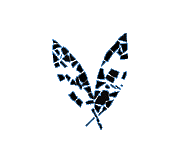 Don't go lost in isolation!
The "Self-Taught Musical" is a compilation of songs that are based on Ibn-Tufail's text "Hayy ibn Yaqdhan" , a classic of medieval Islamic philosophy. It's the story of Hayy, a boy being raised by a doe on an uninhabited tropical island. When the doe passes away, Hayy's life unfolds from one of dependency to one of exploration and discovery. He starts with dissecting his mother in order to find out where life comes from. Over the years he grows up to discover the truth about the world and his own place in it, unaided but also unimpeded by society, language, or tradition.
Teach yourself how to be!
The musical is the framework of several artist's contributions such as songs, videos, lectures that deal with the idea of self-teaching and survival attitudes. The whole event is related to the book "APOGEE- a compilation of solitude, ecology and recreation" (revolver publishers, 2011) edited by artist group nüans.
Discover the fire of life!
APOGEE's first presentation in the Netherlands on June 1st will be hosted by Smart Chapel in the context of a book launch curated by the artists. Since 2010 APOGEE has been the starting point for exhibitions and events in Florence, New York, Los Angeles, Istanbul and Düsseldorf. Each constellation includes artists and authors who are represented in the book as well as new contributors who deal with the themes of island and isolation.